Mokshantsev shirt goes to Mansfield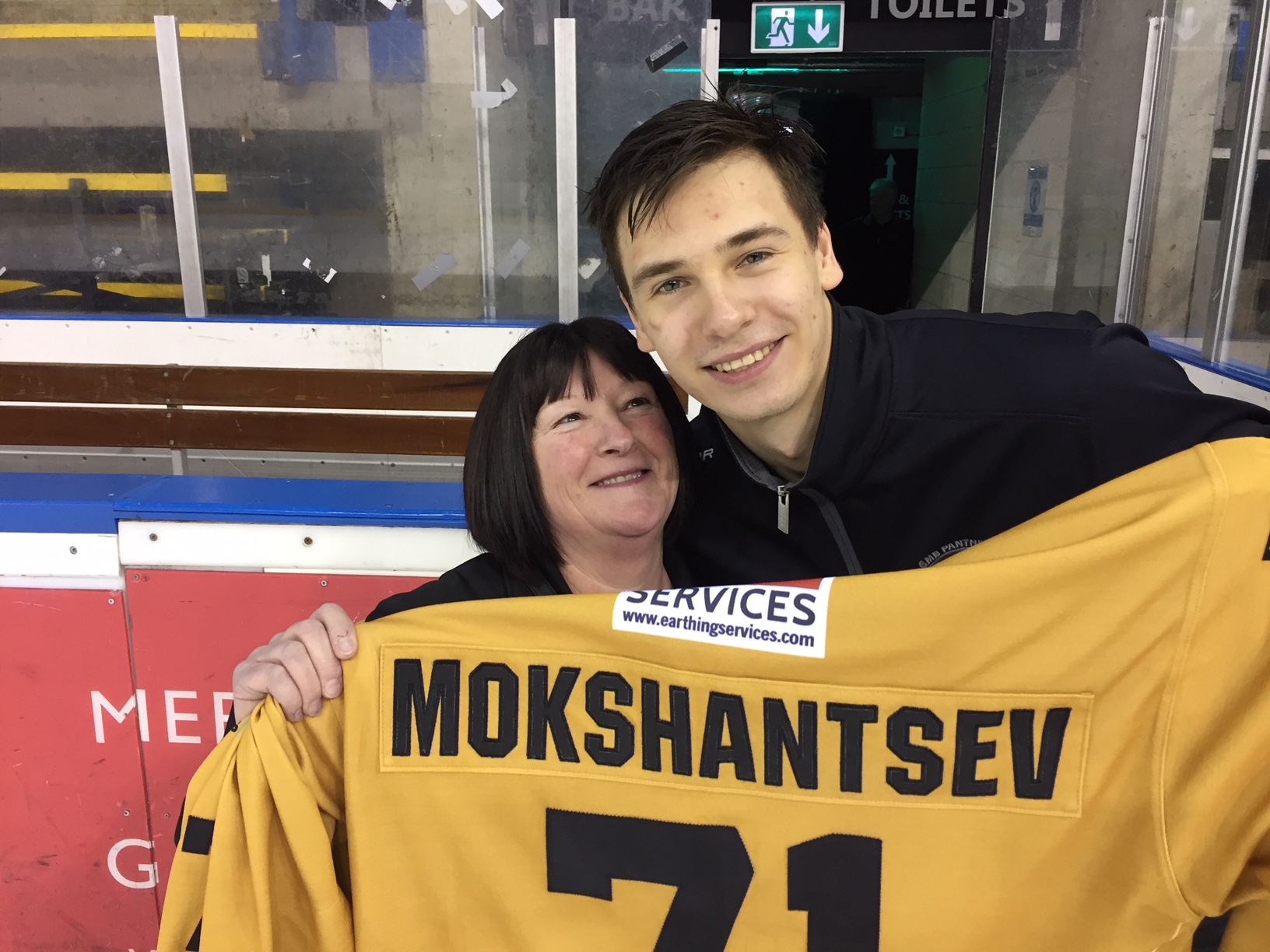 Mansfield based Panthers' fan Sylvia Hursthouse has been a season ticket holder for fourteen years, and went home from the shut-out victory over Dundee with Alex Monkshantsev's shirt after buying ticket number 0013.
She won the fifty-fifty draw "a long time ago" but was thrilled to meet Alex and claim her prize after the 3-0 win on Sunday.
The next draw will be at Saturday's home game against Sheffield.
SEE YOU THERE!