More than 7,000 booked in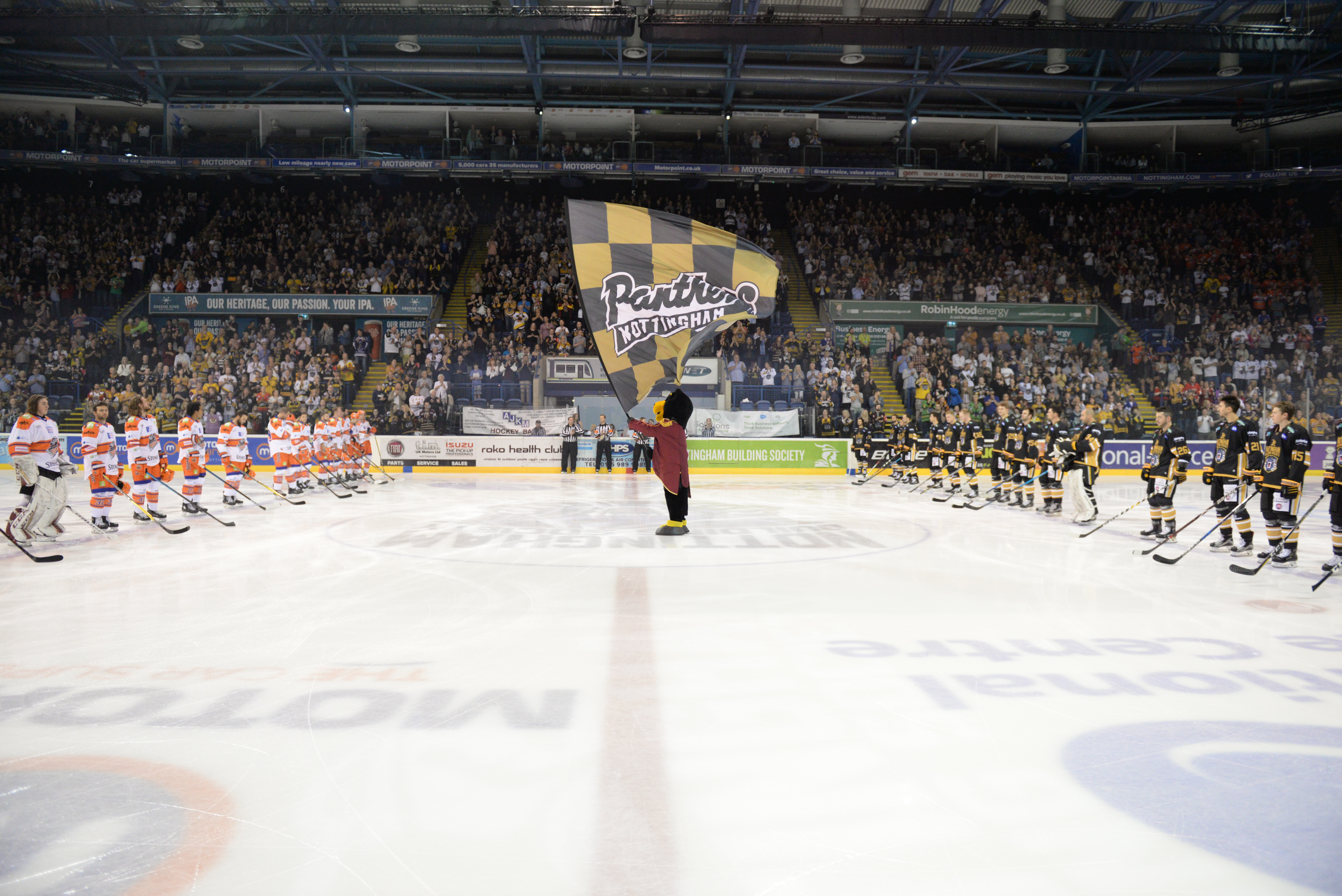 The next chapter in European ice hockey's biggest rivalry will be written on Saturday in front of seven thousand witnesses at the home of THE NOTTINGHAM Panthers when arch-rivals Sheffield pop down the road for Elite League action starting at seven o'clock.
A Nottingham club spokeswoman said: "Form, league positions, this season's record between the sides, everything goes out of the window for this one. It's the big one and that's why it has sold out so quickly. It's no secret that we don't exactly get on but there should also be an underlying degree of respect.
"Both sets of fans are dedicated to the cause, both the home and away sections are sold-out, the barn is going to be rammed. We've all heard about Yorkshire tea, biscuits, broadband and the rest but at the end of the day who doesn't like a bit of Yorkshire pudding with their Sunday roast.
"The Sheffield fans will be making some noise as they urge their team on. The Nottingham fans will be urging our team on too. A big game deserves a big atmosphere and this one is guaranteed to have one.
"These are the games where the coaching staff don't have to get the teams up for it, these are the games where they're trying to get emotions under control. Everyone is tingling and it's days away!"
All the tickets including sight line seats, sponsors' returns and the individual posh seats upstairs are now spoken for.
The next action in Nottingham after the game against Sheffield is the visit by Belfast on Sunday October 28th
After that there's a very important home cup game against Manchester on Friday November 2nd.
The cup game against Manchester is very important and a win will book Panthers place in the knock-out stages of the competition. It is a Challenge Cup game and as such is not included on the season ticket but ST holders have until close of business Sunday October 21st to claim their locations and a one pound discount.