Mosey: No brainer to give Nottingham a call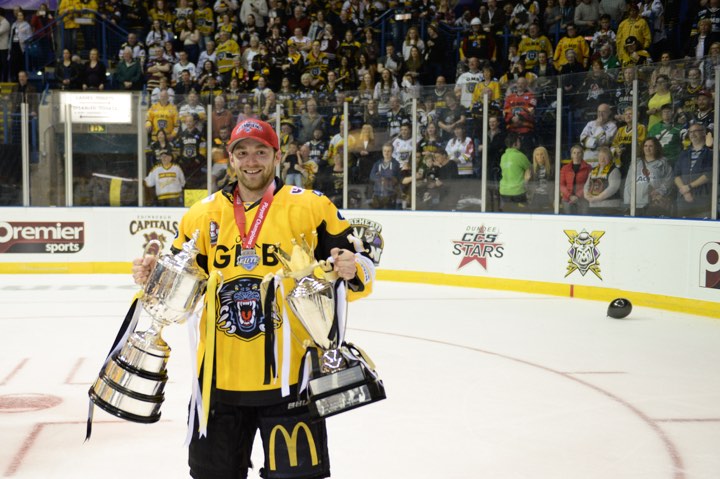 Evan Mosey spoke to Panthers Radio with Xynomix about his return to the GMB Panthers.
On the subject of why he came back to the Panthers, Evan said 'it was a no brainer to give Nottingham a call… Corey was bugging me all year about what I'm going to do at the end of the season.'
The last time Evan played in the UK was in the Team GB's IIHF promotion campaign.
During the tournament Evan earned a team-high 8 points and he said, 'it was something special.'
Evan will be joining a Panthers roster with an average age of around 25, so his role has changed a lot from the last time he was in Nottingham, when he was a younger member of a more experienced roster.
About suddenly becoming a more senior locker room member, Mosey said 'I didn't do much of the talking… I was just one of the guys who did whatever I could and whatever they needed me to do.
' It'll be a good team and with the guys Corey usually picks… they buy right into what Corey is trying to sell them.'
To listen to the full interview, click on the link to the right or click here: http://panthers.co.uk/sites/default/files/Evan%20Mosey.mp3