Mosey: We match up well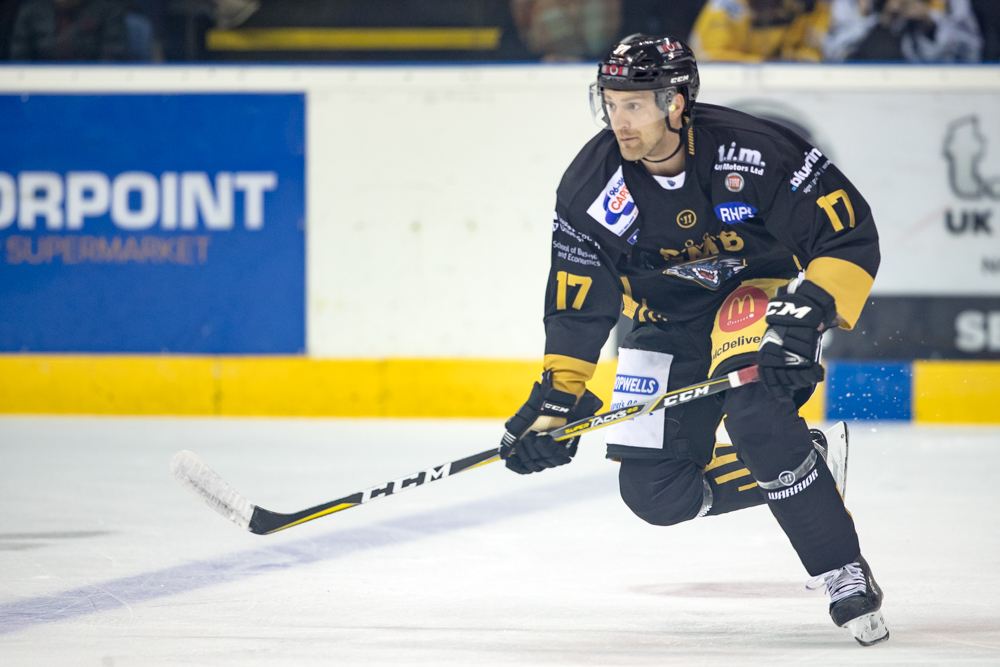 At last night's awards do, Evan Mosey was announced as the Fans' Player of the Year in a tight race.
Today, Evan took to the ice for training and afterwards, spoke to Dan Green on Panthers TV with the GMB.
About his awards win, Evan said 'I'm pretty appreciative of the fans, I don't know what I do but they tend to like me a lot.'
It's been a good week of training as the team prepare for their biggest game of the season.
Friday sees the Panthers take on the Belfast Giants in the SSE Arena, before welcoming them to the Motorpoint on Sunday at 7PM.
Games against the Giants have regulalrly proved to be entertaining affairs, featuring an often ridiculous number of goals.
In the 10 games between the sides, there have been 87 goals with the Giants winning six of them.
Evan said 'it's always a pretty close game, we match up well against them.'
If the Panthers are to make it passed the Giants, then Evan Mosey will be back in a once succesful hunting ground for him: The Playoff Finals Weekend.
Having lifted the trophy the last time he made it to the big weekend, Evan said 'Playoff weekend's a great time.
'We wanna play good solid games against Belfast and hopefully come back for playoff weekend'
Watch the interview now, just click on the link below.
Don't miss out on your tickets for what promises to be a dramatic affair on Sunday!
Videos