Net Cam Debuts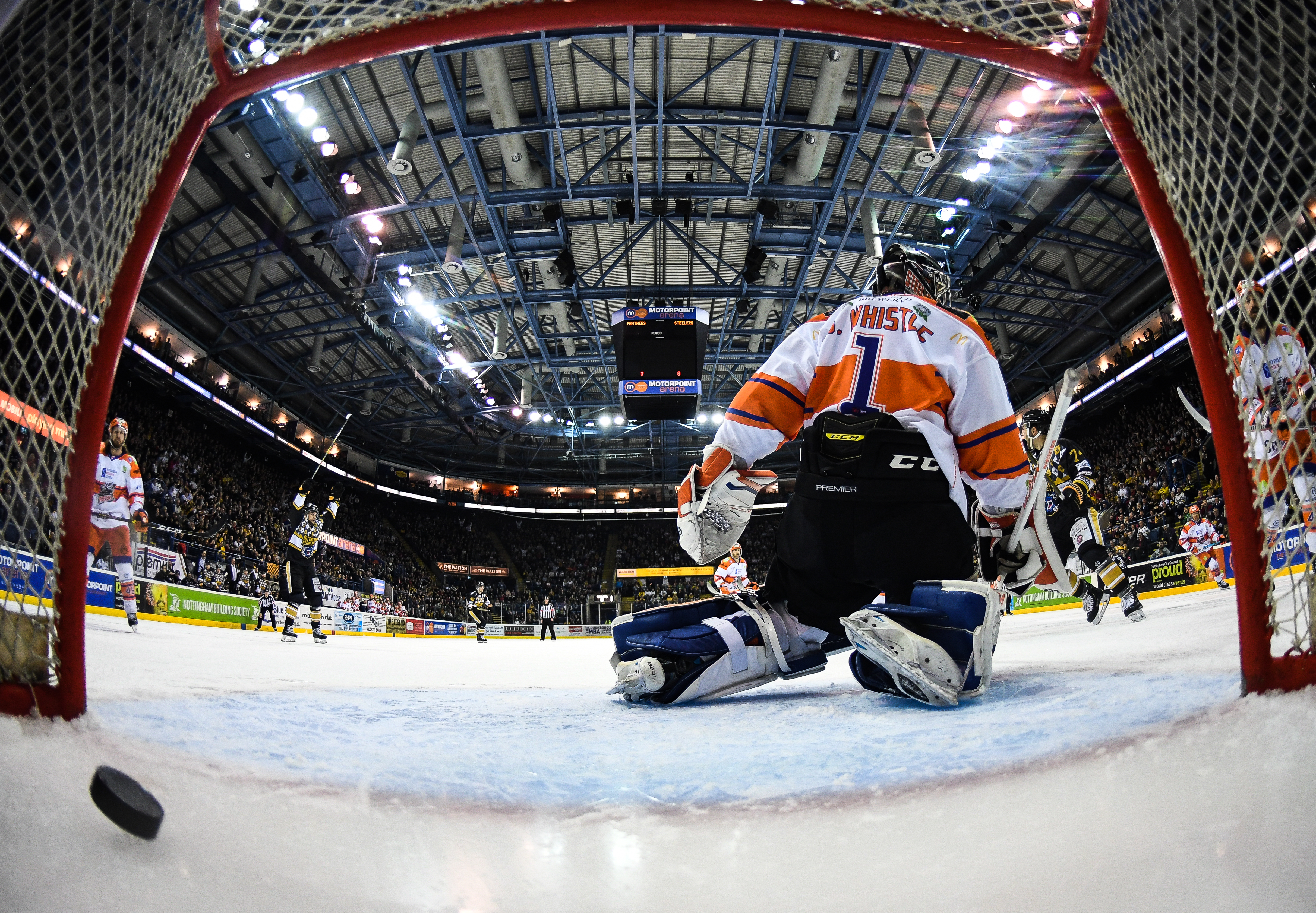 Panthers Images, who bring you the incredible pictures from every Panthers' home game, debuted their new net cam at the Boxing Day 'Christmas Classic' game against the Sheffield Steelers.
The net cam was put in during the second period, at the stage end, and photographer Karl Denham faced an anxious wait to see what was captured through the fisheye lens. When the camera was taken out during the second period break it turned out the camera had been placed to perfection! Capturing Alex Guptill's opening goal in spectacular fashion (see below), photographer Karl attributed it to 'beginners luck' but with the brilliant images we see from each game these results were never in doubt.
You can see all of the Panthers Images game galleries right here.
PANTHERS ARE BACK AT HOME AT FOUR O'CLOCK ON NEW YEAR'S EVE AND THERE'S A BIG ATMOSPHERE GUARANTEED, LAST FEW HUNDRED TICKETS STILL AVAILABLE.