New Deal for a New Season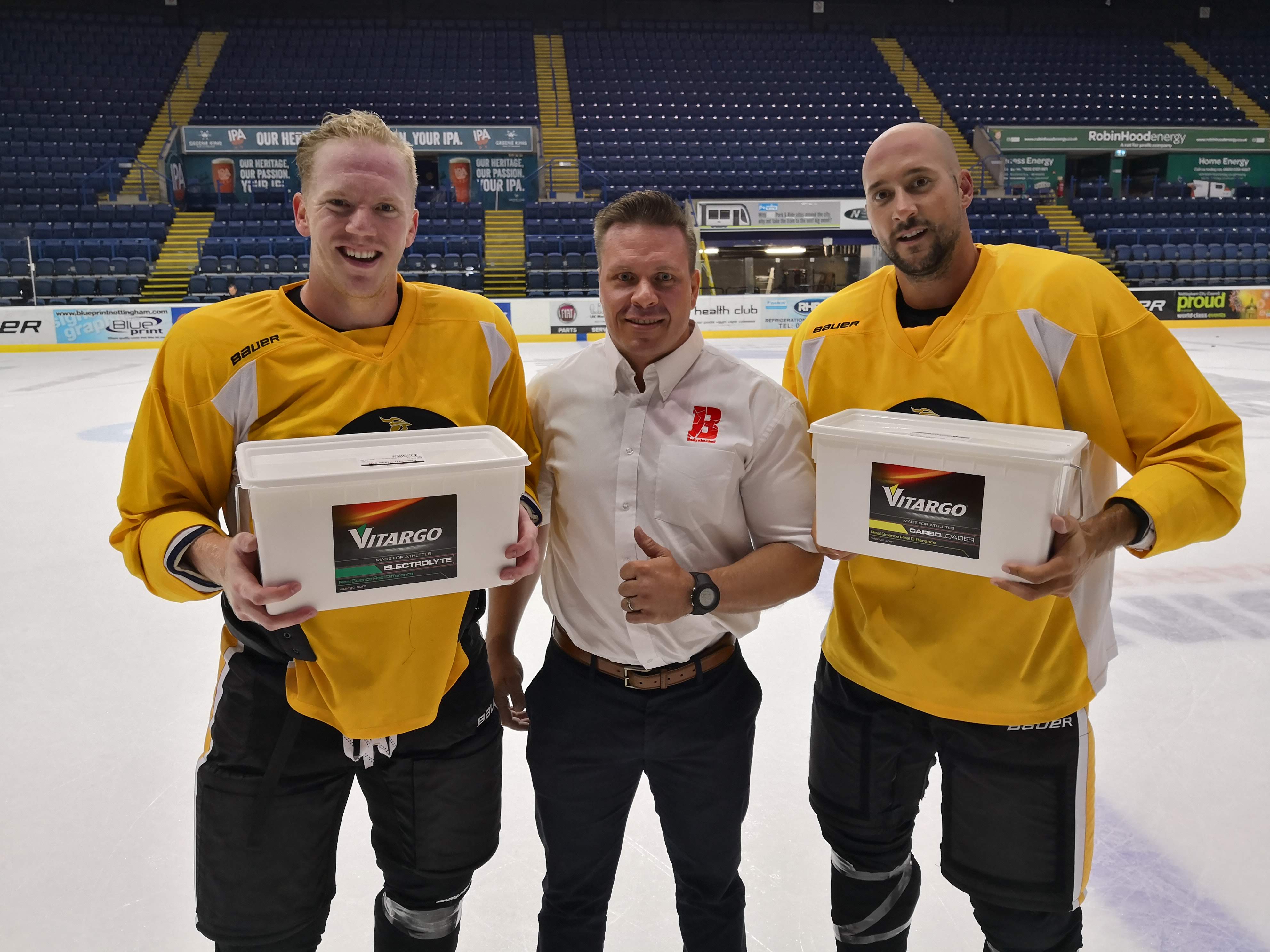 THE NOTTINGHAM Panthers have teamed up with the Bodyshocker Sports Supplement Warehouse for the coming season.
Bodyshocker will supply the club with their nutrition and supplements for the coming campaign including top products like Vitargo which is a revolutionary refuelling-rehydration muscle fuel.
Bodyshocker Sports Supplement Warehouse is based in the Midlands and carries over 4,000 products in stock.
A Nottingham Panthers spokeswoman said: "Athletes need to refuel, not least ice hockey players, especially when we play two and three games a week plus all the training that is necessary to keep everyone on the top of their games.
"Fans will be able to get their hands on Bodyshocker products too. Our strength and conditioning coach Pete Edwards stocks them at his gym which is barely a wrist-shot's distance from the arena on Barker Gate. You don't have to be a Panthers to train like a Panthers and it is important to look after your body, Bodyshocker products help everyone to do that."
Jack van Wyngaardt from Bodyshocker said: "Panthers are a big sports brand and we are very excited to work alongside them. I've seen the team in training this week and they're amazingly quick and work so hard. They're going to need re-fuelling for sure, and that's where we come in."
Find out more about Bodyshocker and their range of products at bodyshocker.co.uk
The players have already started using Vitargo as they prepare for Saturday's curtain raiser in the Aladdin Cup against Cardiff, face-off 7pm, tickets now on sale.