New heart for Panthers' fan Lewis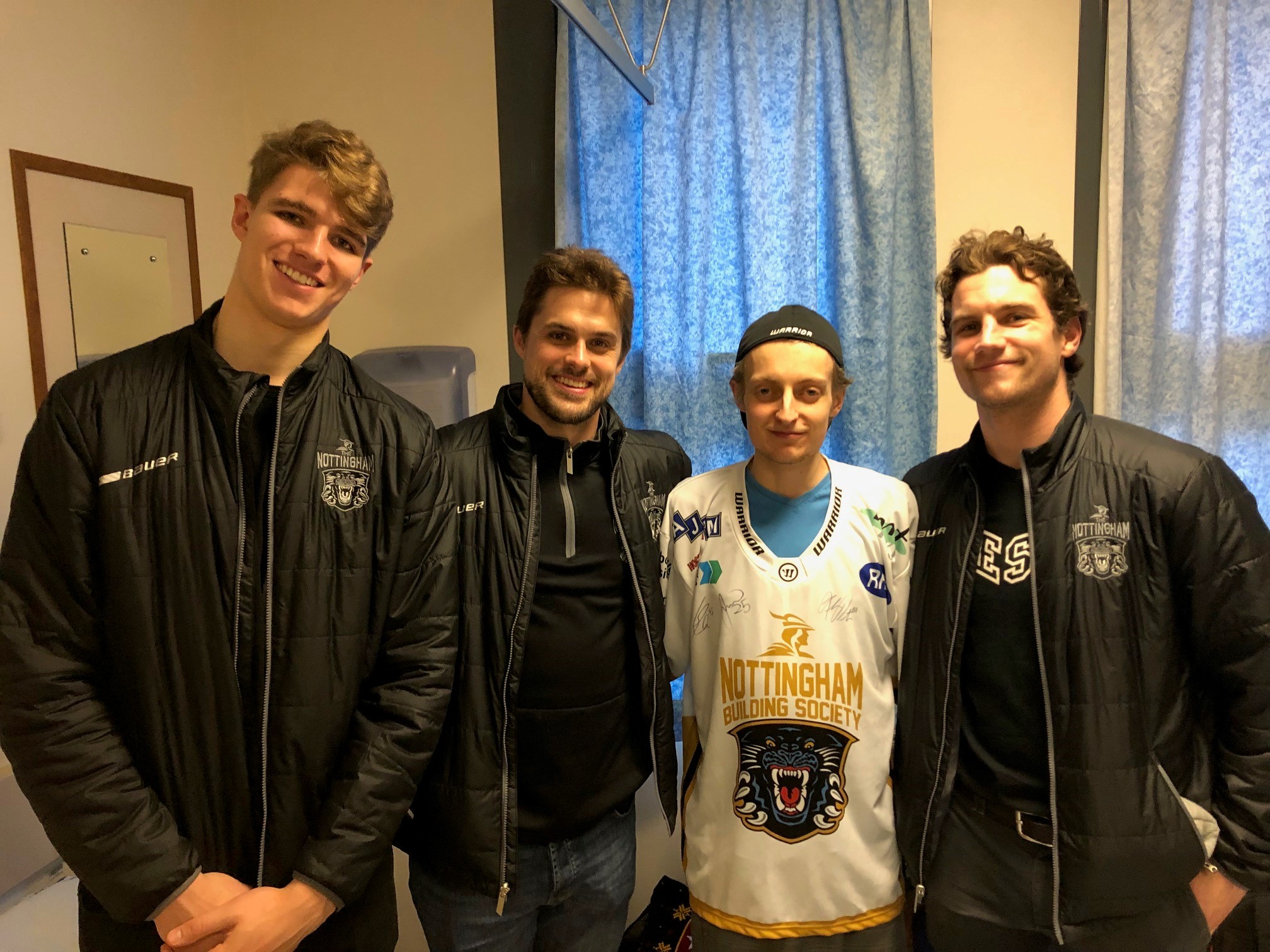 Nottingham Panthers' fan Lewis Blackburn, 22, who used to play the national anthem at home games, is recovering after heart transplant surgery in Cambridge.
His dad Mark reports that Lewis – who visited the team at Christmas – is "feeling good".
Mark told us: "During 2018 Lewis' heart condition continued to deteriorate to the point where his consultant in Nottingham decided it was time for him to have a heart transplant. Following testing in December at Papworth Hospital, the heart transplant team decided he needed an urgent transplant. He came back to the City Hospital in Nottingham on 14th December before being transferred to Papworth Hospital on New Year's Eve. On the 7th January he was placed on the urgent list. He had two potential heart offers after this date, but unfortunately these were found to be unsuitable. On Thursday morning of the 26th January we received another potential heart offer and at 11am Lewis was taken to theatre where he underwent a successful transplant.
"He is doing amazingly well. Yesterday, he said he felt good and the temporary pacemaker was alternated between on and off. His new heart was beating on its own for a time and I was allowed to listen to his heartbeat which sounded strong and good.
"We will never know Lewis's donor unless they decide to contact us off the anonymous letter we will eventually send them, but we are all extremely grateful for this new life he's been granted. The staff at Papworth are truly amazing. Lewis is receiving unbelievable outstanding care and treatment. It truly defines the word unbelievable. An extremely special mention should also go to his Consultant in Nottingham – Dr Michael Sosin, who is a truly wonderful and caring person. I cannot praise him nor the NHS enough."
GO LEWIS!