New magazine out Wednesday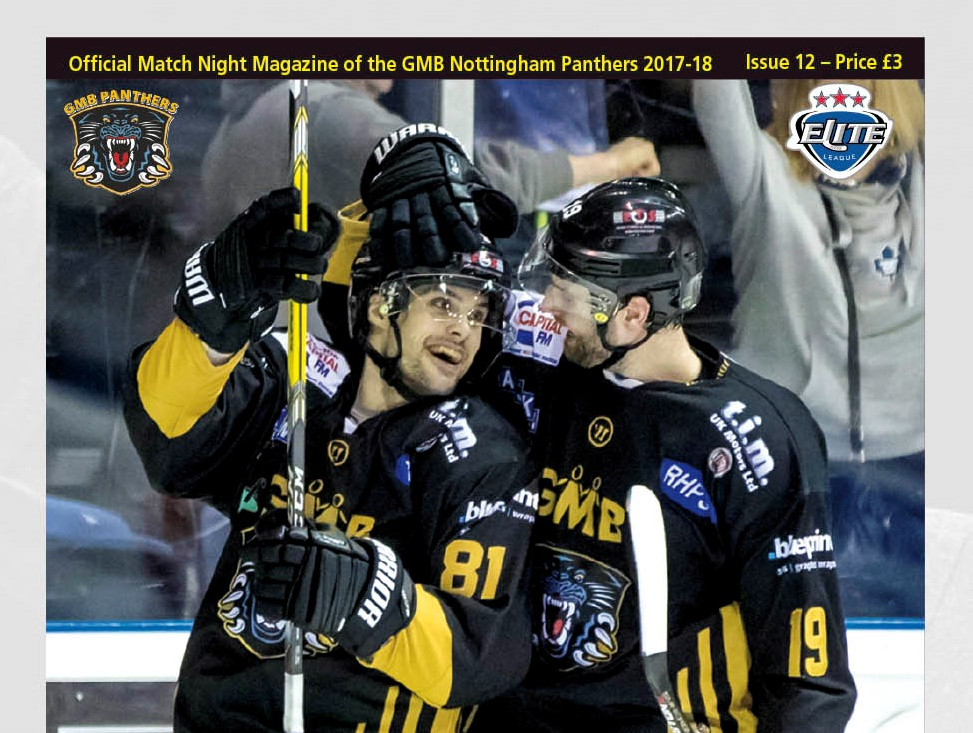 The latest edition of the Panthers' match night magazine covering the next three home matches is launched at the cup game (Wednesday) against Belfast.
The magazine includes profiles on players, statistics and news round-ups, the coach's column and there's a big interview with Dan Spang.
Newcomer Luke Pither is on the front cover celebrating his two goal debut from last weekend.
The profiles give you in depth insights into the likes of David Clarke, Ollie Betteridge and Steve Lee while another top Brit Robert Farmer is featured on the centre-spread poster.
Panthers were recently visited by two big NHL fans who've worked in London for seven years and had not been to a game in this country before.
#They had a great time and we've got a special report on their visit.
It's all in the magazine….as ever its stuffed with stuff you can't get anywhere else…and it's on sale all around the concourse and it's still only £3.
Tickets for the game are on sale now. You will be able to pay on the door.
SEE YOU THERE!