New match magazine out Friday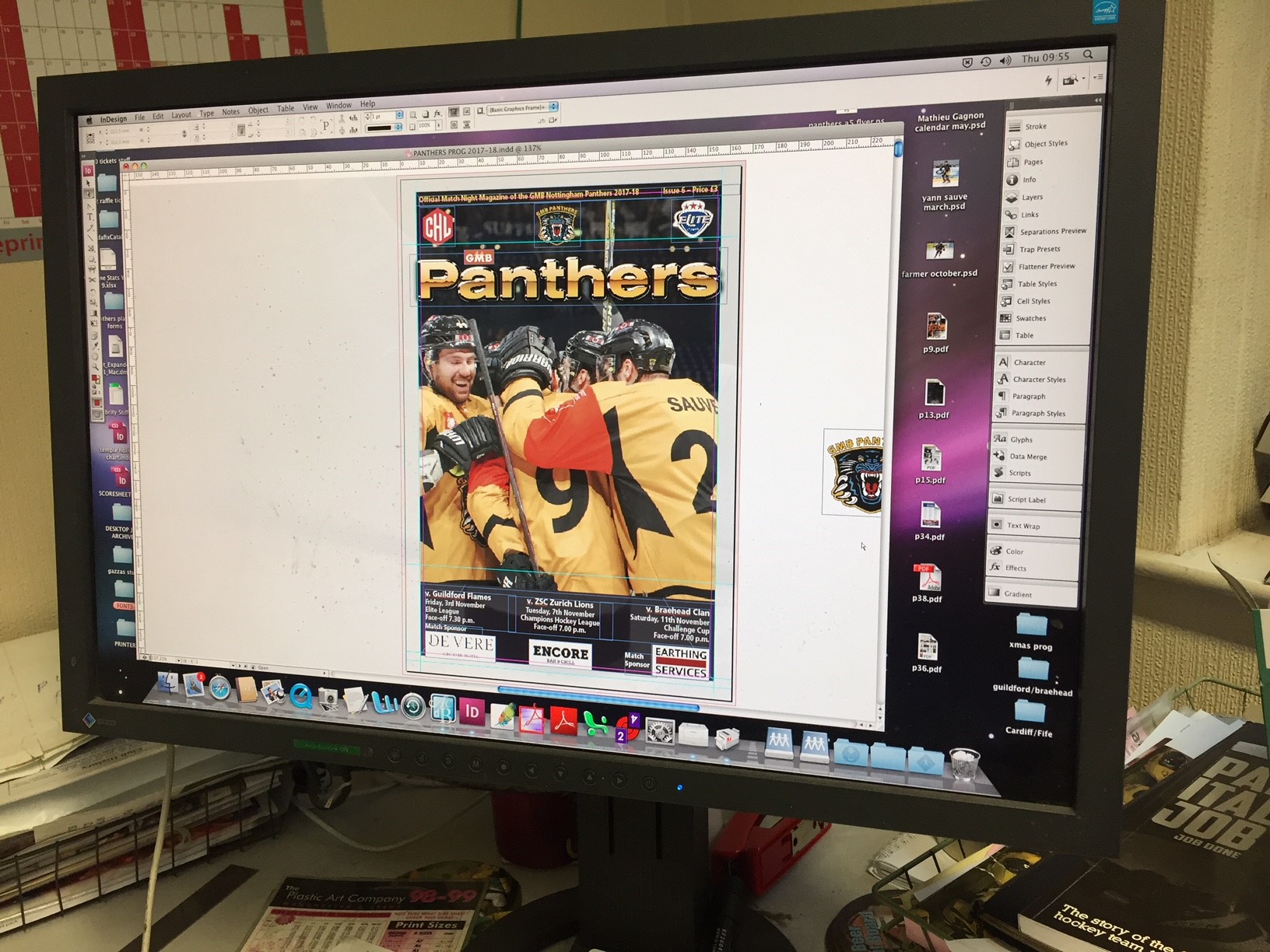 The latest match magazine from the GMB Nottingham Panthers includes a quick turnaround look at this week's latest chapter in Panthers' European adventure.
There are special reports from Zurich on the first leg efforts in Switzerland, and the magazine also includes the upcoming home league games against Guildford and Braehead.
Mike Garnett is the feature interview and the player profiles are Tim Billingsley, Mathieu Brisebois, and Yann Sauve.
The poster is Brett Perlini.
We take a special look at big budget Zurich and we've got some stunningly good photos from the trip to Switzerland too.
It's all in the match magazine which goes on sale Friday at the Guildford game.
Get yours and read up ahead of the momentous game next Tuesday, when Panthers hope to re-write the hockey record books once more and overhaul the two goal deficit from the first leg in the CHL.
We've also got another special, behind the scenes Panthers TV documentary from Zurich and the editors are hard at work in the cutting room and that will also be up and running soon, so you can get in the mood for Tuesday.
First things first, it's league action at home to Guildford….start your bonfire weekend with the on ice fireworks between Panthers and Flames. Friday at 7.30pm
SEE YOU THERE!