Nottingham will have to do it themselves as Blaze and Clan earn big Saturday Wins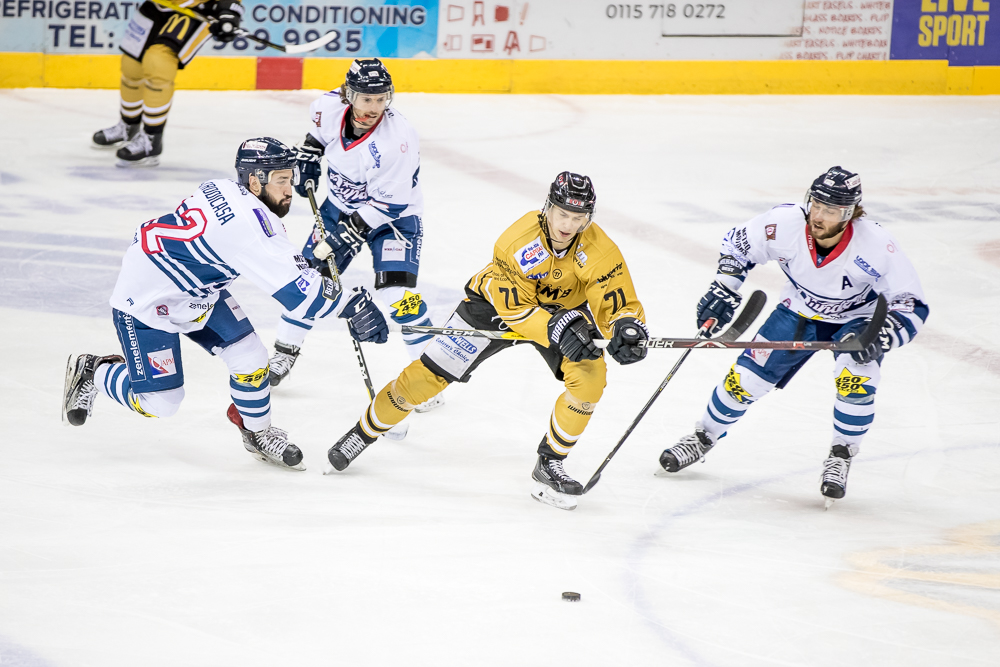 Nottingham's hopes of guaranteeing a playoff spot without the puck dropping were dashed at the first hurdle.
Coventry needed to be limited to just one point from this weekend's action, but they earned a convincing regulation win against the Edinburgh Capitals, winning 7-2.
The Clan only had the one game this weekend, taking on the Sheffield Steelers in Braehead and winning 5-2.
Crucially both sides added to their regulation win tally's, meaning that there is everything to play for in that tie breaker.
Therefore, the pressure is on Nottingham to win their games during the week to guarantee their appearance in the playoff quarter finals.
We'll need the help of the Panthers Nation to do that, so head to the Motorpoint Arena Tuesday and Wednesday to watch the Panthers attempt to seal post season action.