Olsen on Panthers Radio | 10/04/19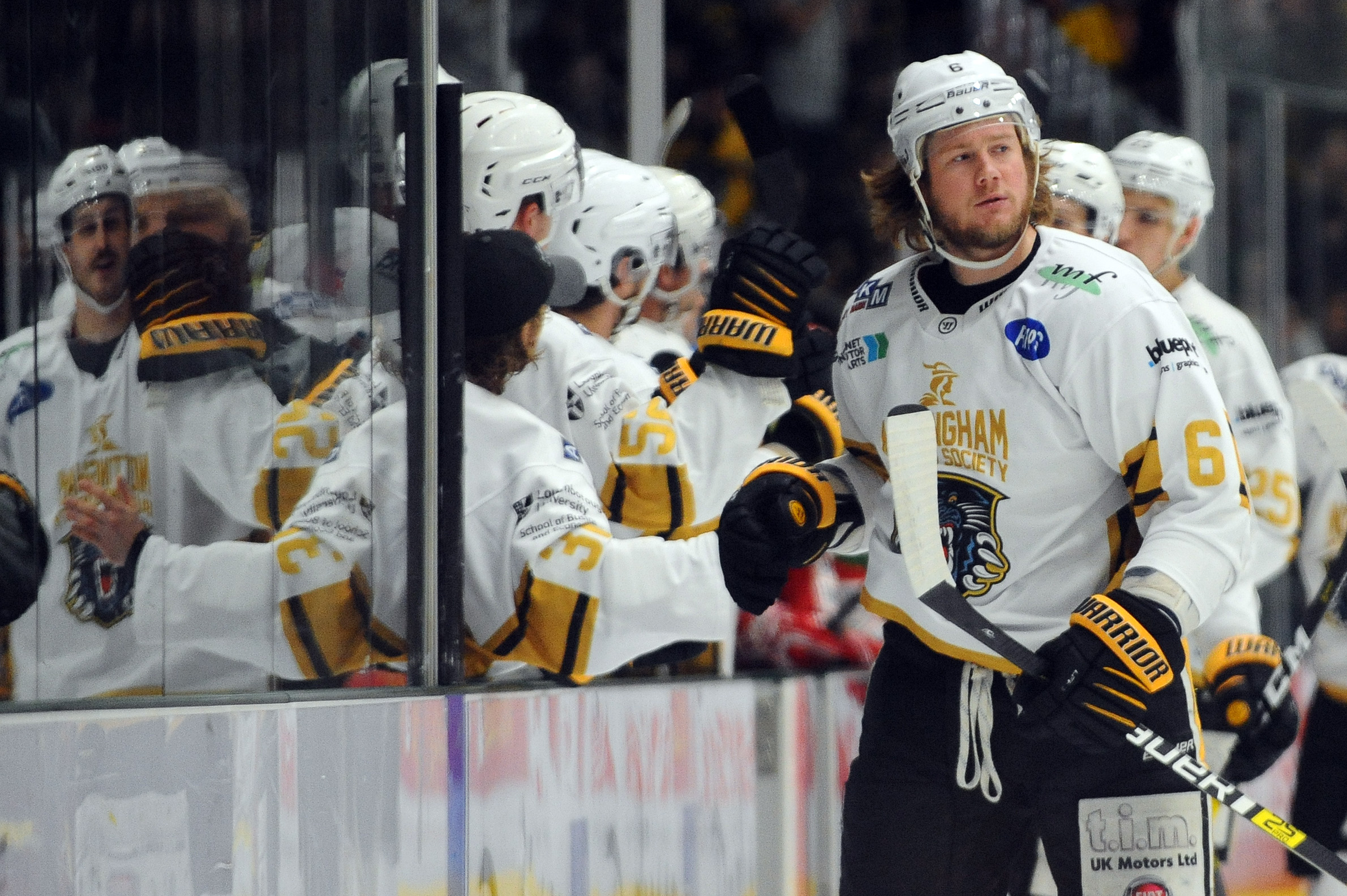 "You want to be playing until the last game of the year, we want to make it to that championship game."
Panthers Radio, with Xynomix, spoke to Dylan Olsen after practice earlier today to look ahead to The Nottingham Panthers PredictorBet Playoff Semi-Final against the Cardiff Devils on Saturday, face-off 5.00pm.
The defenceman is expecting another tight game against the Devils, with every game between the sides in the regular season being settled by one goal in favour of the home side, after a series of 'game of the season' contests.
He also speaks about how he's feeling after his third game back from a lower body injury, playing on the right side of the defence and looks back at the PredictorBet Quarter-Final victory over Fife.
Hear him through the link in the Radio Buzz section.