Olsen on Panthers TV | 02/04/19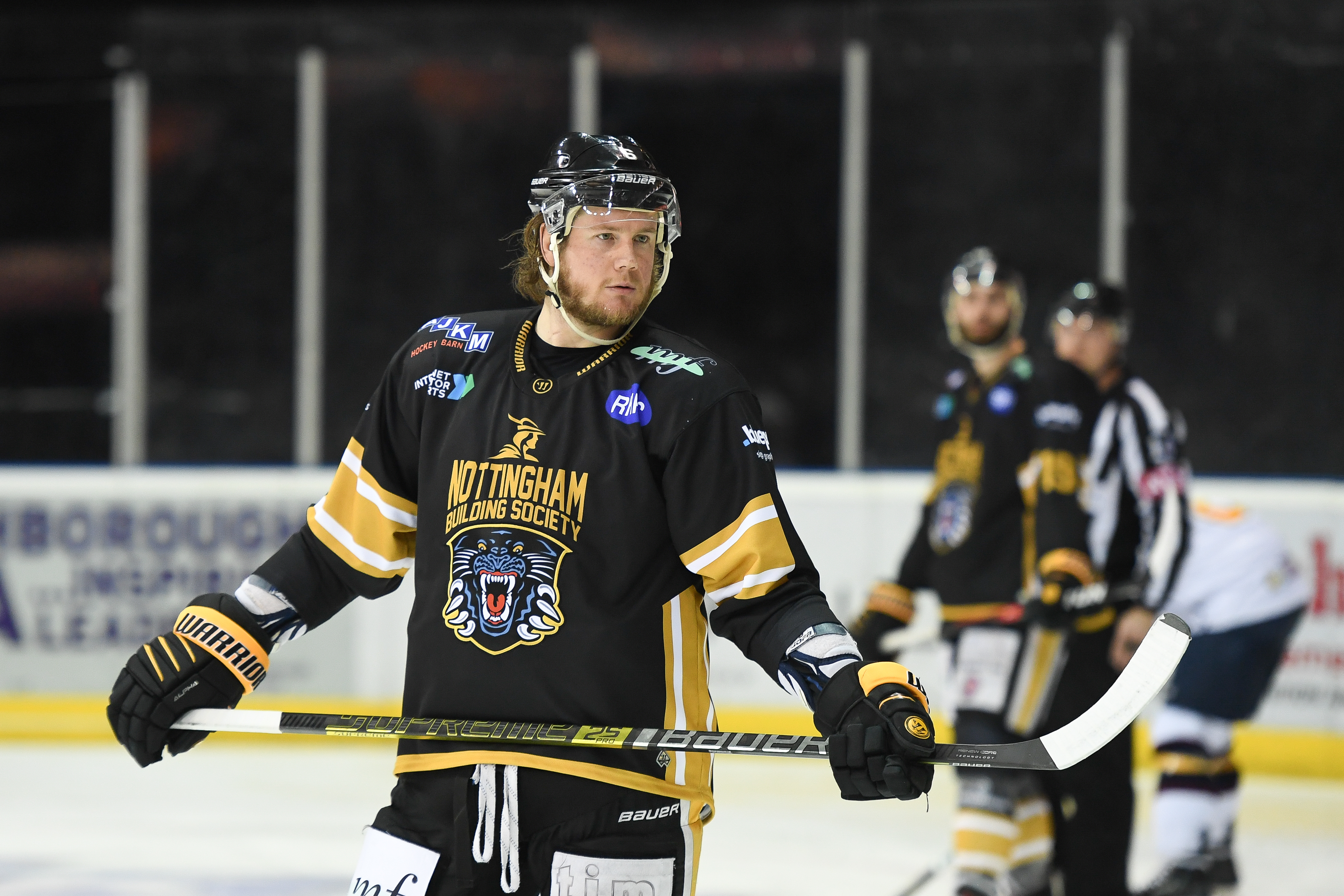 "We're going up there to do a job and we're gonna do our best to come out of there with a win."
Dylan Olsen spoke to PanthersTV, with the GMB prior to training earlier today.
The defenceman returned to The Nottingham Panthers' line-up in Saturday's regular season finale and spoke of his appreciation for the reception he received upon his introduction onto the ice.
Dylan also speaks about being partnered with Josh Tetlow on the Panthers blue line for the first time this season, and looks ahead to the PredictorBet Playoff Quarter-Final series with the Fife Flyers that gets underway this weekend.
With the first leg of that series taking place in Fife the team are looking to bring a lead back to Nottingham where Dylan says that the home crowd can play a huge part in helping the team to advance to the finals weekend.
Hear him only on PanthersTV, with the GMB, below.
You can see The Nottingham Panthers in home-ice action for the final time in the 18/19 season this Sunday, face-off 4.00pm, in their PredictorBet Playoff Quarter-Final second leg against the Fife Flyers. You can book your tickets for the game by visiting the Motorpoint Arena box office, calling 0843 373 3000 or clicking here to buy online.