Olsen on Panthers TV | 06/03/19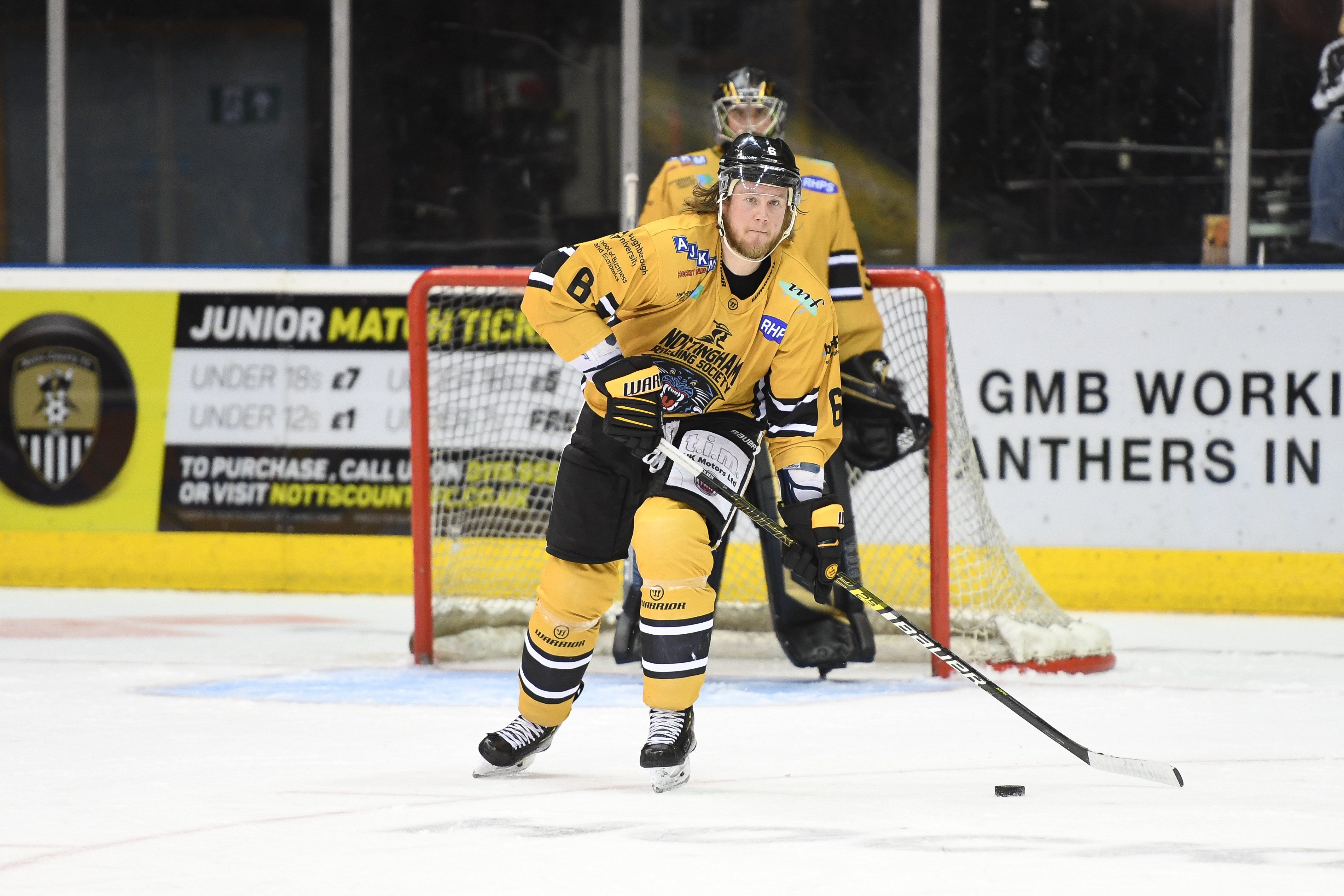 "It's the worst feeling to be injured, you don't wish it upon anybody and when it happens to you it sucks. You just do whatever you can to be positive and get through it."
PanthersTV, with the GMB, caught up with Dylan Olsen on his road to recovery to discuss his injury and rehabilitation so far.
Dylan has spent some time behind the bench lately, helping out Head Coach Rick Strachan on game days, and says that he's really enjoyed the experience whilst being around the game and the boys again.
The defenceman also looks ahead to The Nottingham Panthers game against the Dundee Stars on Saturday night, in which a win will take the Panthers to within one win of playoff qualification.
See him on PanthersTV below.
You can book your seats to the Panthers showdown with the Stars by visiting the Motorpoint Arena box office, calling 0843 373 3000 or clicking here to buy online.