Olsen on Panthers TV - 13/09/18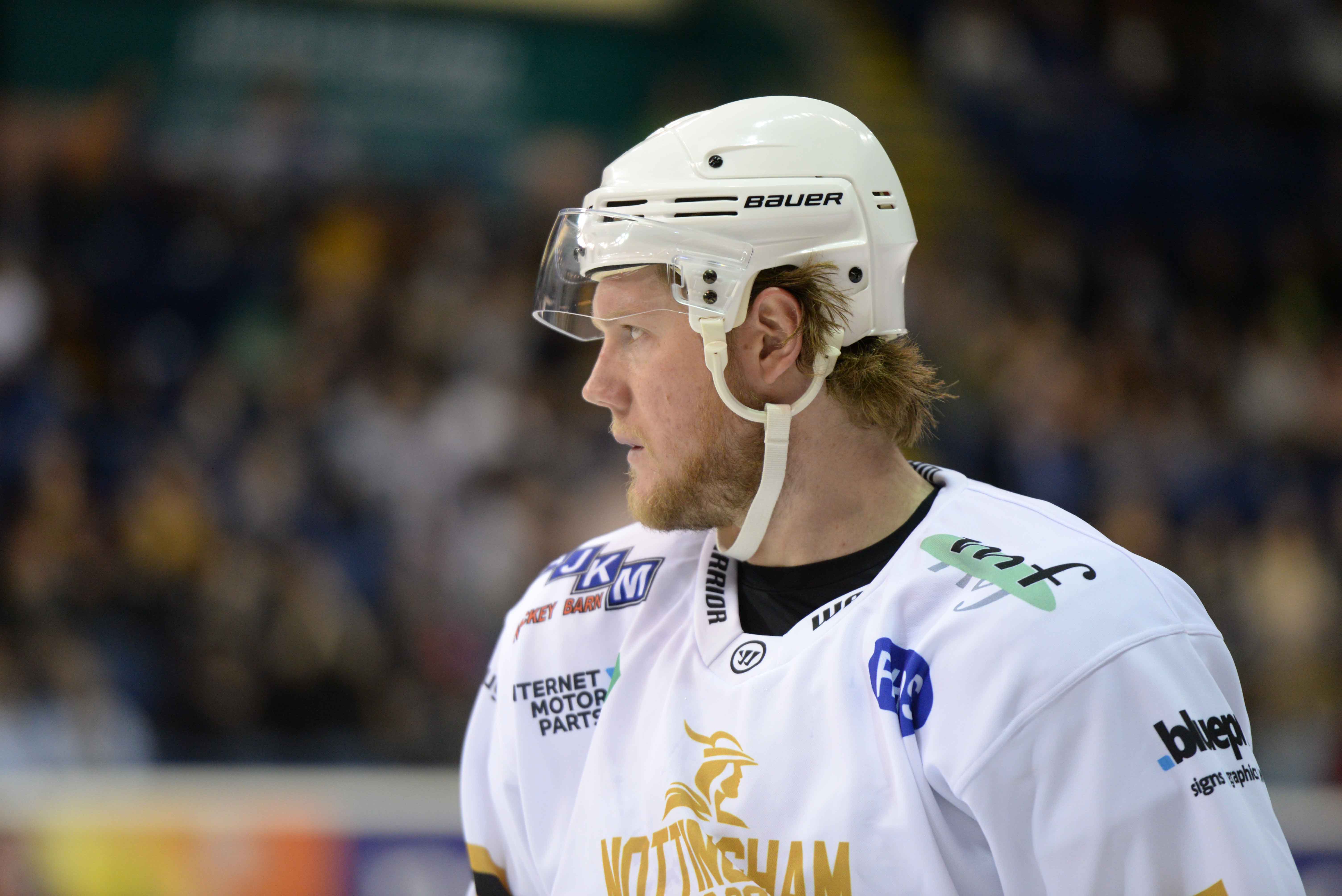 Dylan Olsen spoke to Panthers TV, with the GMB, after training for a look back and ahead.
When asked about last weekend's victorys over Manchester the defenceman said 'the boys stuck together, we got the two wins and that's the most important thing.'
A trip to current EIHL league champions Cardiff beckons on Saturday and Dylan was impressed with what he saw from them in the pre-season and CHL 'they've got a solid team, a lot of skill up front, good goalies' but says that 'we're doing well so we're just going to go in their with the mindset that we're going to play our game, do whatever we can to get the win.'
See the interview in full via the link to the right.
The Nottingham Panthers are back at home on Saturday September 22nd (Glasgow Clan) and Wednesday September 26th (Cardiff Devils).
Tickets for those fixtures are on sale now and can be purchased by calling 0843 373 3000, visiting the box office or clicking on the link at the top of the page