Olsen on Panthers TV - 20/12/18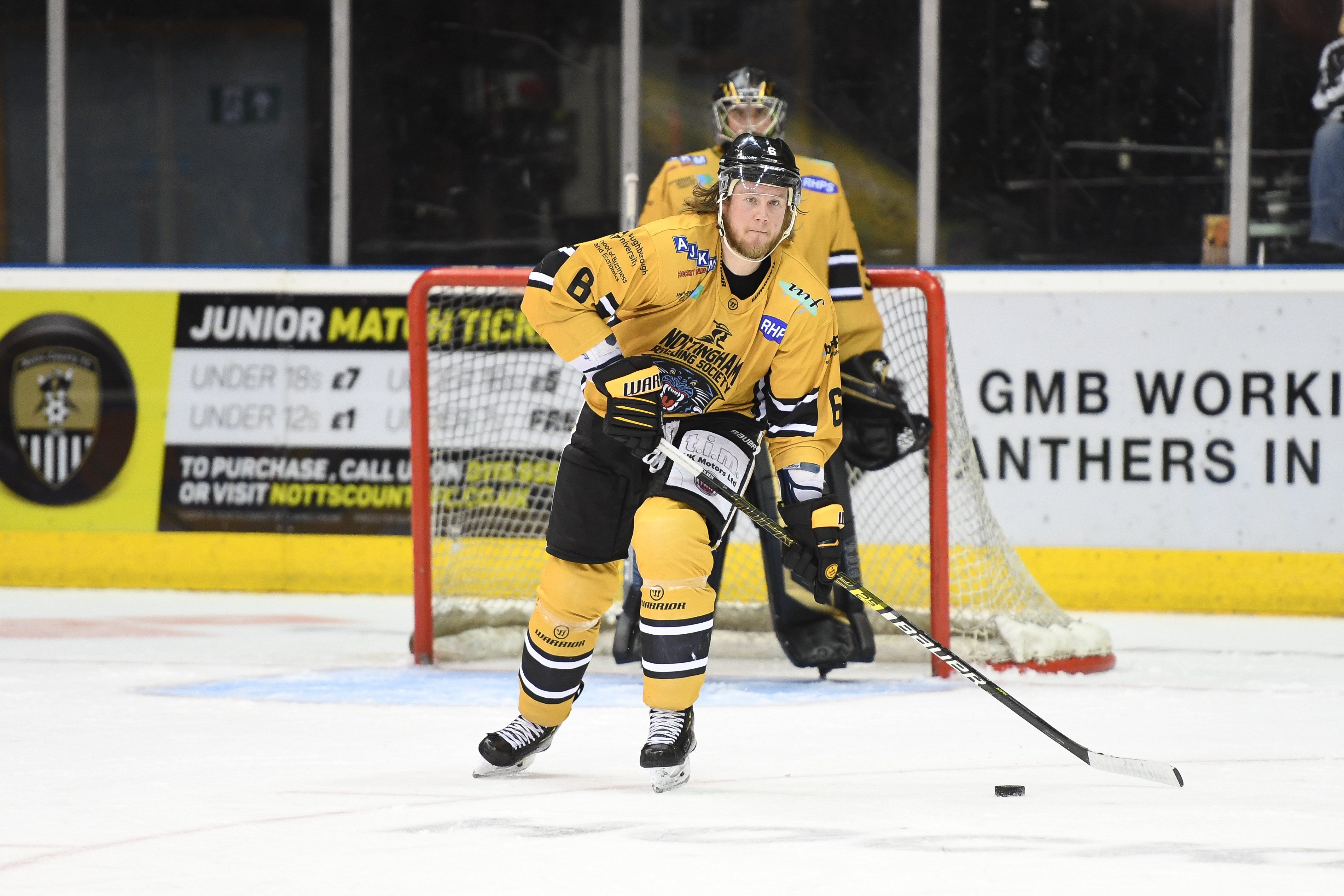 Panthers TV, with the GMB, spoke to Dylan Olsen after practice earlier today.
The defenceman says that with the team coming off of a couple of losses they'll be ready for the visit of Milton Keynes on Saturday (7pm face-off at the Motorpoint Arena) after a good week of practice, in which the Panthers have regrouped and refocused on what they need to do to start putting wins together.
The Nottingham Panthers travel to Dundee for their final game before Christmas and Dylan says that the team remember how Dundee 'came into our barn and brought it to us, obviously we remember that and we're going up there with the mindset that we're coming out of there with two points.'
See the interview in full through the link in the Panthers TV section.
Tickets are selling fast for Saturday's clash with the Lightning so to avoid disappointment gets yours today through the link at the top of the page, by visiting the Motorpoint Arena box office or calling 0843 373 3000.