Olsen on Panthers TV | 21/03/19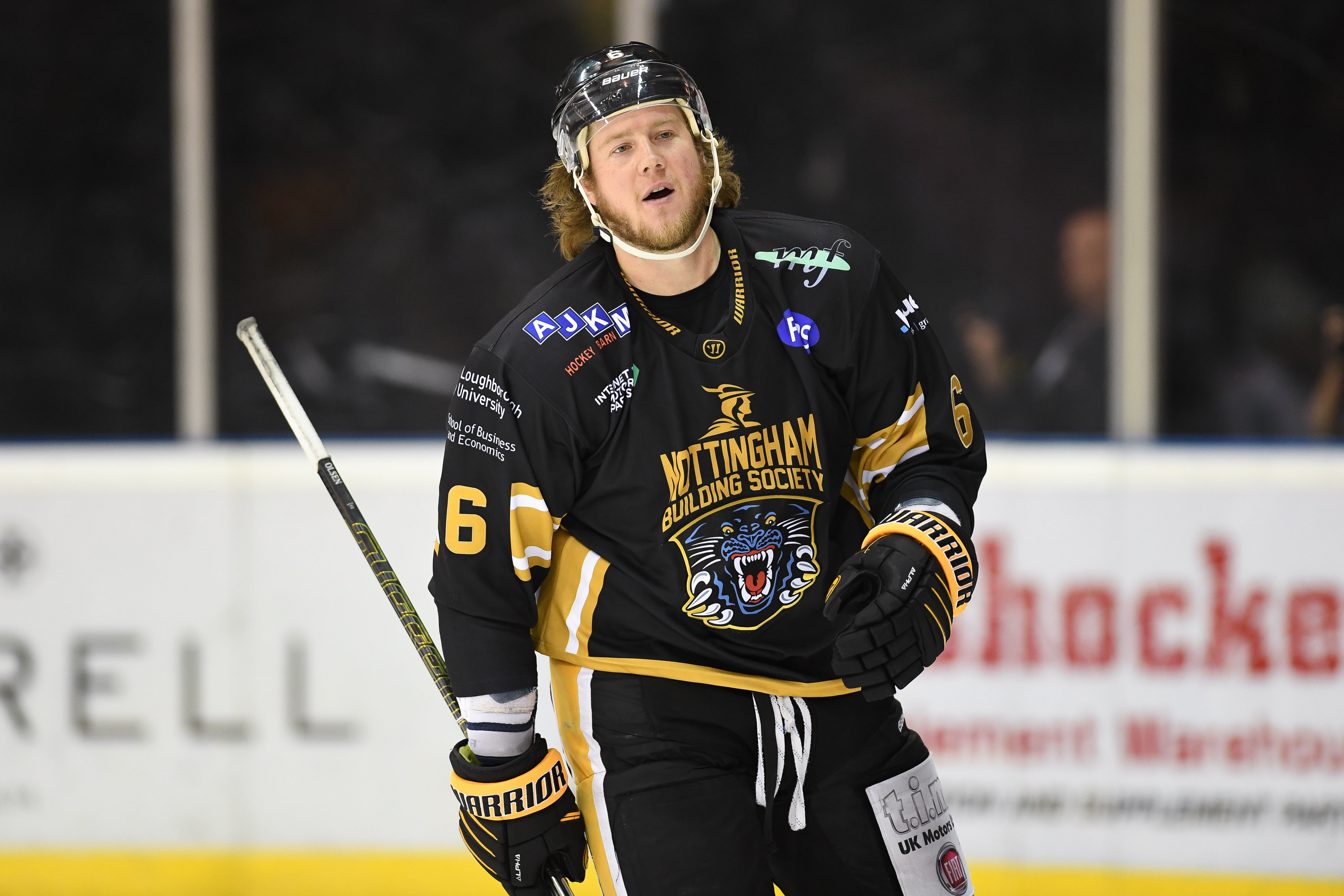 "Phil's done a great job helping me out, recovery has been key. Keeping weight off of it, we're doing what we can."
Dylan Olsen sat down with PanthersTV, with the GMB, earlier today as he continues his road to recovery from a lower body injury.
After a full week of training under his belt Physio Phil Rippon, out of the PhysioDirect treatment room, reports that the defenceman isn't quite ready to return this weekend for the road games against Glasgow and Fife.
Dylan talks about his injury, the play it occurred on, when he could make his return and looks ahead to the PredictorBet Playoffs.
See him only on PanthersTV, with the GMB, below.
The Nottingham Panthers return to home-ice action next Saturday night when they welcome the Guildford Flames to the Motorpoint Arena for the final regular season game of the 18/19 season. You can book your seats for that game by visiting the box office, calling 0843 373 3000 or clicking here to buy online.