Olsen SOHB vs Dresden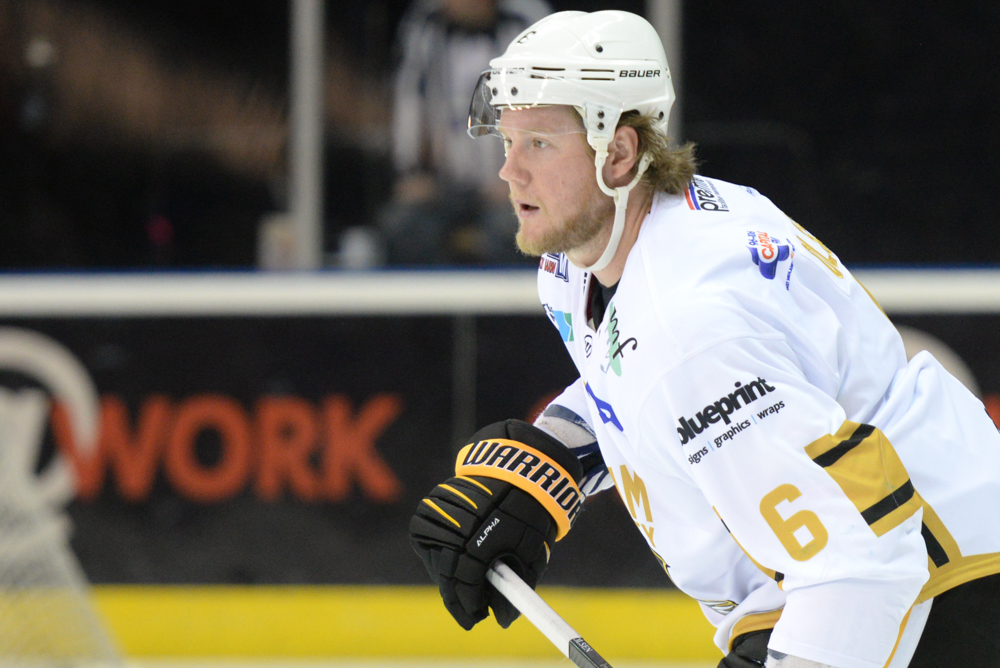 THE NOTTINGHAM Panthers take on German DEL2 side Dresden and DEL side Fischtown at home this weekend and fans at the Saturday game will have the chance to win a big cash prize and the shirt off the back of defenceman Dylan Olsen.
The popular fifty-50 draw and the shirt off his back raffle will be in operation both days. Look out for the sellers in the yellow and pink coloured bibs.
On Saturday fans in the shirt raffle are in with a chance of getting the #6 shirt presented at the locker room after the game. On Sunday the shirt up for grabs will be John Rheault's.
COMING SOON : a chance to win unique retro play off game quality shirts in a free prize draw with the new look Panthers Journal, match magazine. First issue is out on September 1st at the Challenge Cup clash with Sheffield. Before that Panthers take on Norwegian and Hungarian opposition when the Internet Motor Parts Europe Comes to Nottingham international Challenge Series concludes next weekend.
This weekend Dresden and Fischtown are in town. Saturday at seven, Sunday at four o'clock.
Both games will be played to a conclusion with overtime and penalty shots if needed to decide the winner.
Tickets for all games are on sale now. Call 0843 373 3000, visit the box office or click on the link to buy.
THE LOUDER THE ROAR….THE BIGGER THE SCORE!
SEE YOU THERE!