One game weekend – Saturday night is hockey night – good seats still available!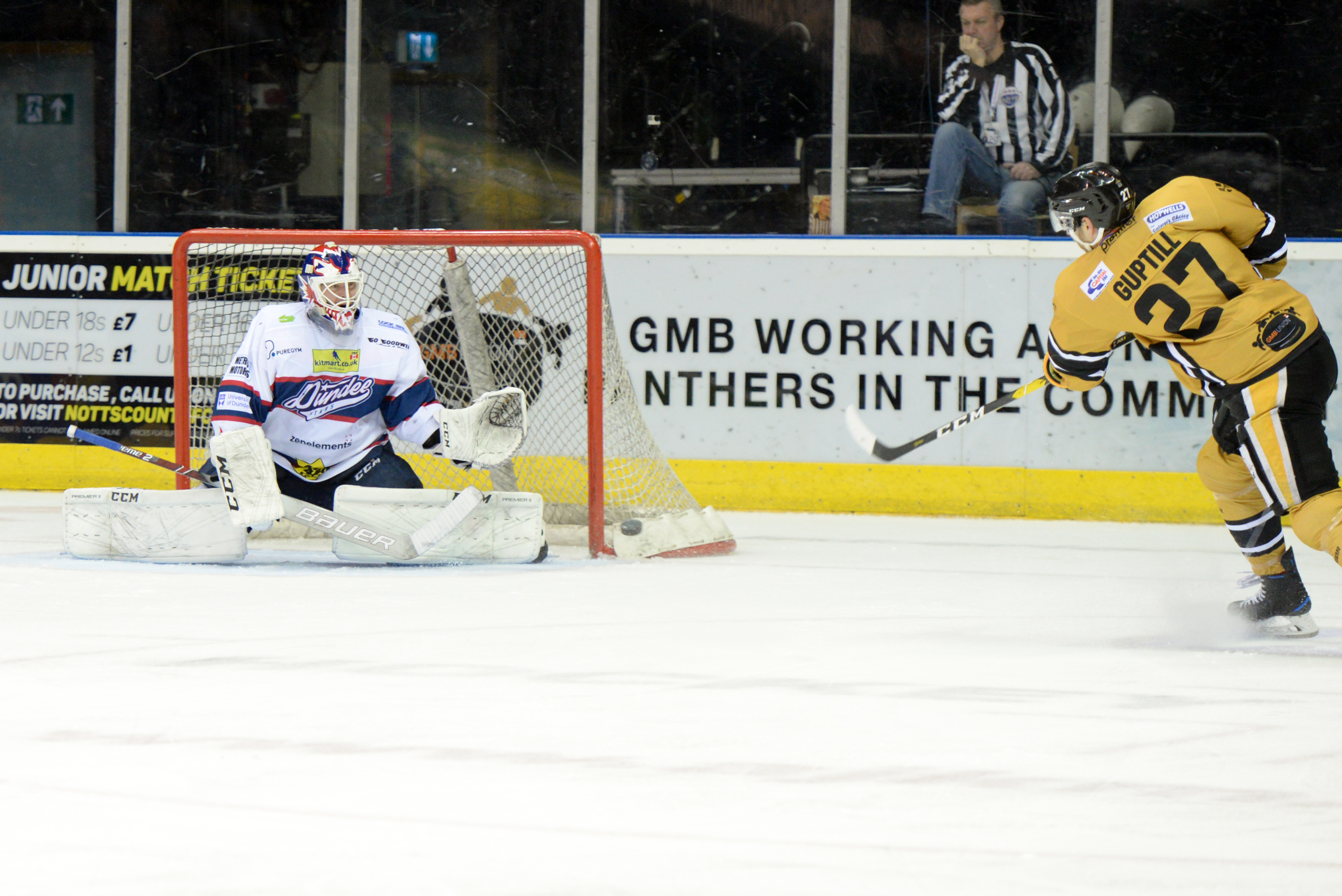 THE NOTTINGHAM Panthers have another important weekend ahead, with the visit of the Dundee Stars on Saturday night.
The Stars are clawing for every point they can get as they bid to make the play-offs at the end of the season.
A win for Panthers will put them within a cat's whisker of mathematically securing their own play-off berth.
Said acting head coach Rick Strachan today: ''They're all big games now for both teams, we want to qualify ourselves and then qualify top four to give ourselves a choice of home ice advantage in the two-legged quarter-final.
"Dundee want to qualify, full-stop. It's like a game seven in a best of seven series on Saturday.
"It's full-on training at the arena today and we're confident about the weekend, especially if the fans get behind the boys, the crowds have been great again this year and we can't thank them enough for that support.''
The box office is reporting strong sales for the weekend but there is still plenty of choice available.
Anyone coming to the game is urged to buy in advance, the chances are there will be availability on the door, but you'll have more choice if you call or visit the box office or click the link to buy on-line now.
SEE YOU THERE! THE LOUDER THE ROAR….THE BIGGER THE SCORE!