Paek on Panthers TV - 27/12/18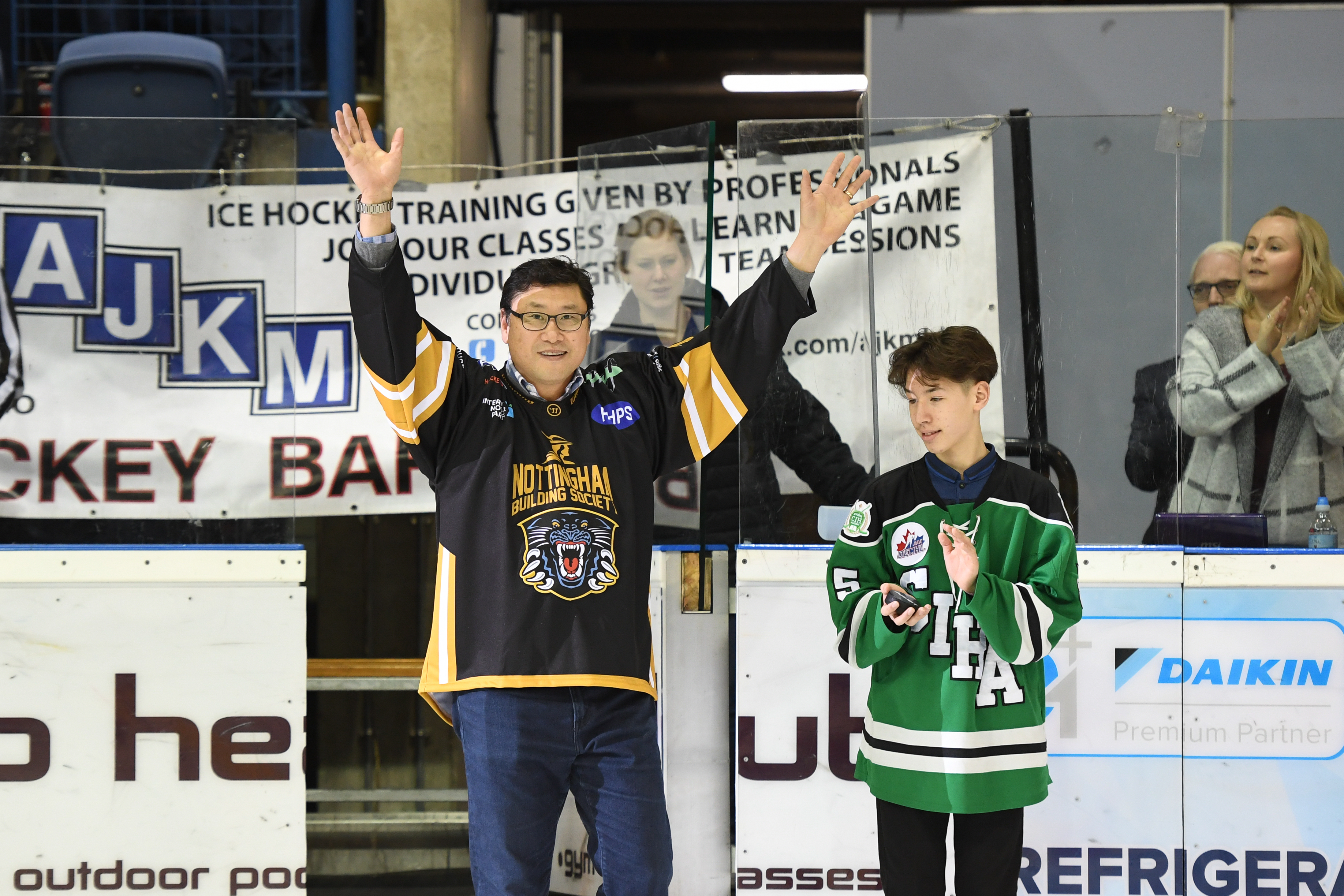 Two time Stanley Cup winner as a player Jimmy Paek, the first South Korean to play in the show (NHL) was meeting familiar faces round every corner on his visit to the Boxing Day game.
The two-time Stanley Cup winner – a two time Panther - met up with his goalie from the Penguins in the shape of the visiting coach, he bumped into a handful of players he coached at Grand Rapids and of course there were Nottingham friends everywhere he looked.
And as for the reception he got from the crowd at the puck drop with mascot Kieran Chung he described it as "truly amazing, this is our home!"
The webcast caught up with him in one of the intervals and we've got that chat on Panthers TV with the GMB, just click the link in the Panthers TV section.