Panthers 6 Devils 3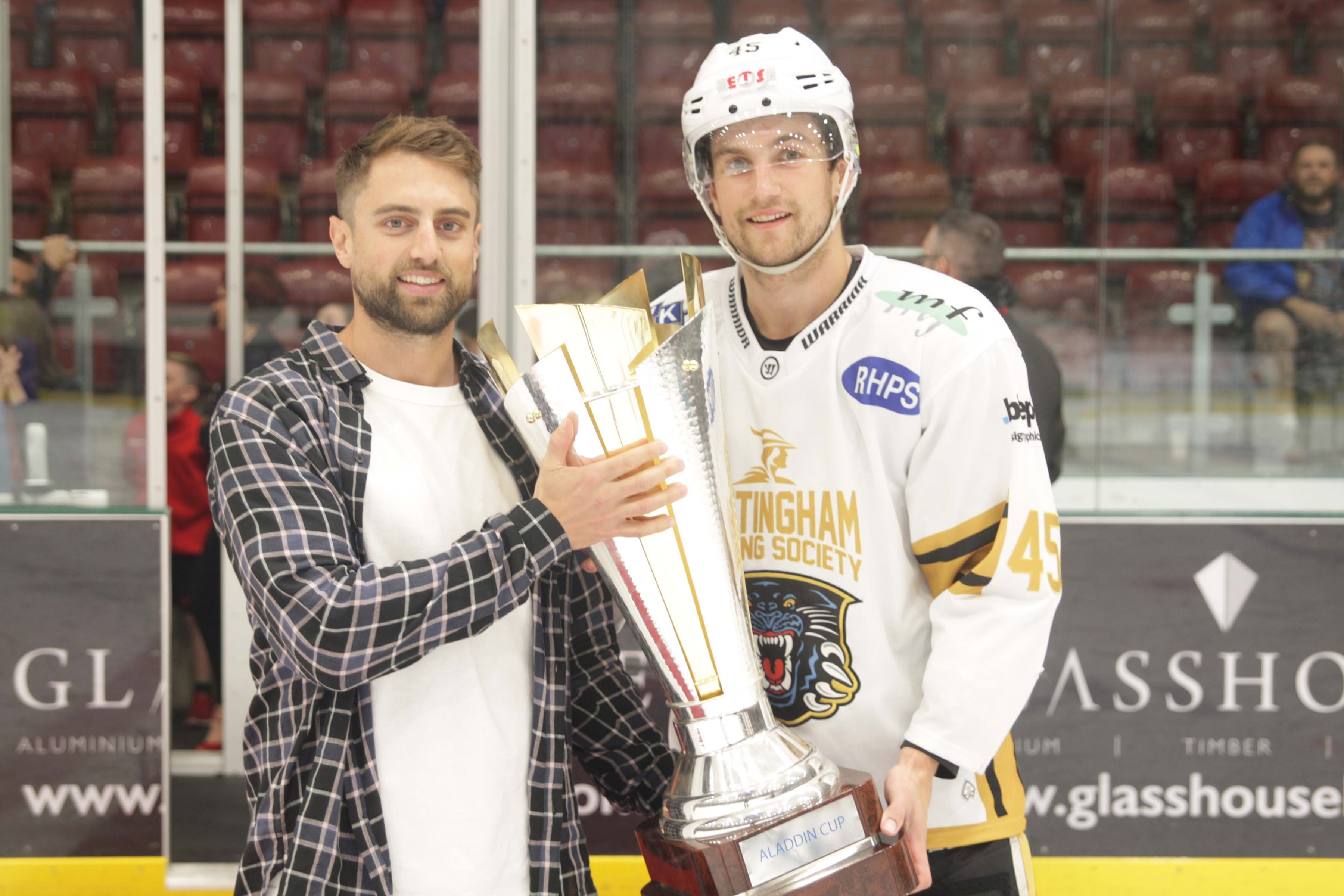 Last night's 5-5 tie in Nottingham left it all to play for in the Aladdin Cup on Sunday and it didn't take long for The Nottingham Panthers to find their stride in south Wales, they took the lead just 38 seconds into the first period through Luke Pither, assisted by Jon Rheault.
With birthday boy Jordan Kelsall in the box for interference Cardiff tied the game up as Gleason Fournier beat Michael Garnett in the Panthers goal at 4:18.
Despite a slew of penalties against Nottingham, in somewhat of a role reversal from the previous night, they held firm and the first period ended 1-1.
Just 18 seconds into the second period Cardiff went ahead through Matt Pope.
Jon Rheault answered back for The Nottingham Panthers at 27:59 as he converted on the powerplay.
As the period wound down Tyler Biggs rifled home past the recalled Ben Bowns, who sat out Saturday's game in Nottingham, to give the Panthers a 3-2 lead on the powerplay at 38:02.
Another early period goal went in favour of the Panthers, as Jordan Kelsall scored at 42:03 to double the away side's advantage.
Brett Perlini gave Nottingham even more breathing room as he slotted home at 49:02.
Cardiff made things interesting at 58:51 when Joey hit the back of the net to make it 5-3.
The Devils pulled Bowns for the extra attacker but Luke Pither would score into the empty net to prevent any further drama and seal the game, and the Aladdin Cup, for The Nottingham Panthers at 59:15.
After the final hooter the Aladdin cup was presented to Nottingham by former Cardiff Devil and Nottingham Panther Guillaume Doucet.
Photo credit: Helen Brabon