Panthers add highly rated defenceman Mathieu Gagnon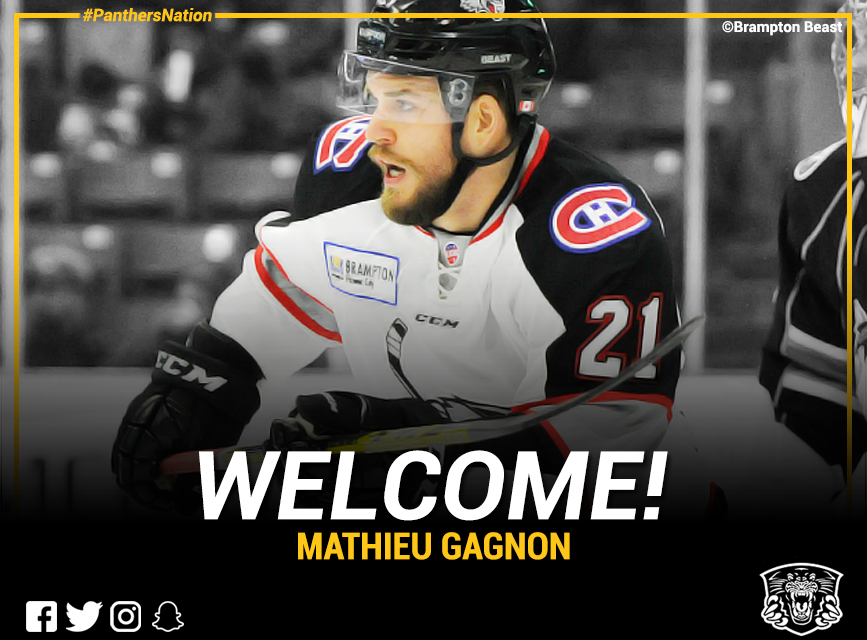 Tough defenceman Mathieu Gagnon is the latest player to put pen to paper for the GMB Nottingham Panthers. The six feet two inch Canadian has a reputation for being as tough as they come but is also recognised as a genuine defenceman.
He was with Brampton Beat in the East Coast league last season but was also called up to the AHL and has flirted with the NHL during his four-year pro career.
He was the most penalised player in his league in juniors in 2012-13 (259 penalty minutes). Panthers' head coach Corey Neilson said today : "That's great to have on the team but there's a lot more to him than that.
"He is a go-to guy on the blueline.
"He can play and make plays. He's listed as a forward and a defenceman but primarily his games up front have come when he has been called up to provide toughness. His regular position is on the blueline and we see him as a great addition to the line-up for us. He's going to fit in well with the other guys we've got and have lined up on Panthers' defence."
Photo Credit: Brampton Beast