Panthers aim for place in final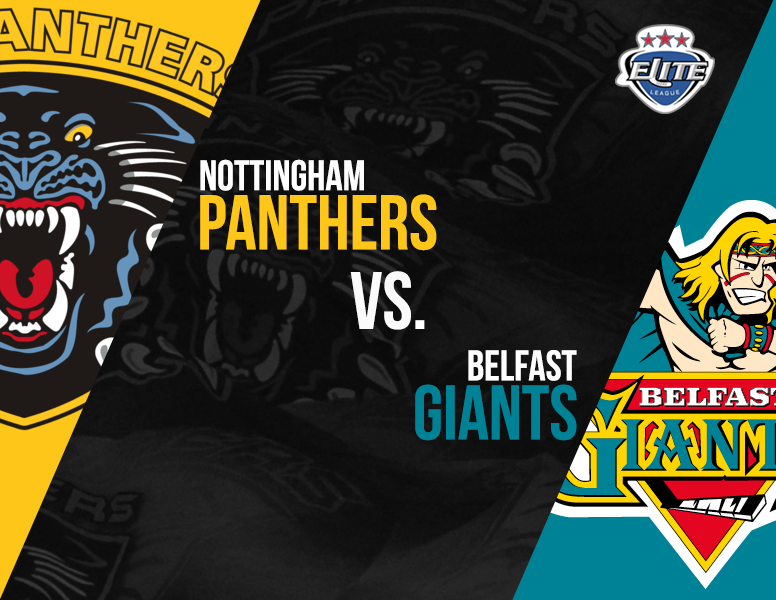 The Challenge Cup semi-final between the GMB Nottingham Panthers and the Belfast Giants gets underway tomorrow at 7.30pm at the Motorpoint Arena.
Panthers beat Giants 4-2 at home in the league on Saturday (watch the highlights in association with the Nottingham Legend here).
Since then both sides have suffered defeats – Panthers were narrowly beaten in Fife (3-2) last Sunday. Belfast were beaten (8-0) in Sheffield.
One of Giants scorers from last Saturday faces suspension from the Nottingham leg of the semi-final tomorrow after a review by the league into an incident in their game at Sheffield.
Panthers expect to be at full-strength for the game, which promises to be another cracker between two well balanced sides.
There will be plenty of room in the stands for fans who want to pay on the door, a club spokeswoman said today: "Our crowds have been fantastic at home all season long but especially in a tough month like January, but being realistic this is a mid-week fixture, on a school night, when we fully understand many people are waiting for their first payroll in weeks.
"It is going to be a good game though. Fans aiming to pay on the door are advised to allow plenty of time to get through the safety and security measures and sort their seats out at the box office. The game faces-off at 7.30pm. Warm-up starts at 6.50pm. We'd love to see as many fans as possible cheering on the boys. They're just six periods away from a place in the final"
If you want to buy on line just click on the link, the box office is open daily from nine 'til nine or you can call 0843 373 3000.
SEE YOU THERE!