Panthers announce Pups & Pucks charity calendar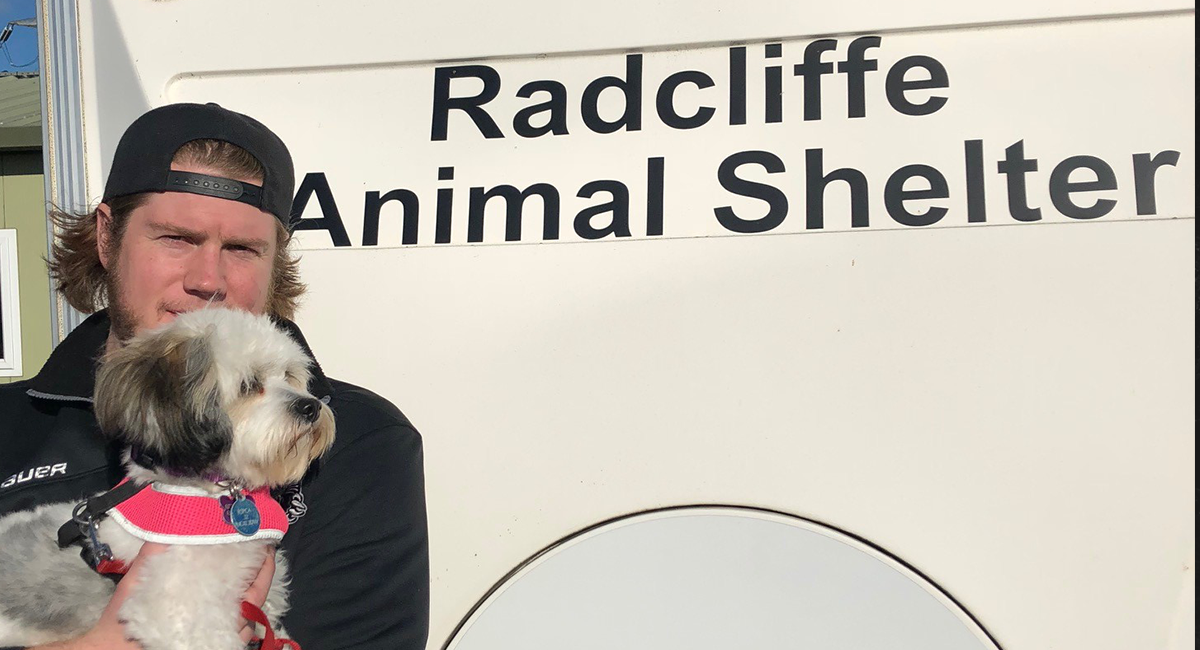 Rather than going for a 'beefcake' calendar, as has been the theme of recent charity calendars, Panthers decided to try something new this year by welcoming Pups & Pucks (and some kittens) to star alongside the Panthers in this year's offering.
So last Thursday, as any followers of Panthers social media would be aware, the players were taken to the RSPCA animal shelter at Radcliffe-on-Trent for the special photo shoot.
Sharpes coaches kindly volunteeered a coach to take the players straight from training, where the staff awaited with all manner of adorable animals.
The staff at the animal shelter were brilliant, but it has to be said that everyone was overshadowed by the pups and dogs and kittens and cats who're all looking for new homes.
Pets have been proven to help families coping with autism so there was a bit of synergy in the visit too.
East Midlands Today came along with their cameras to capture the event, as did our own cameraman Adam Gouldson who grabbed the shots for the calendar.
From young puppies and kittens to their older mum's and dad's, these animals are always for new owners and special measures had to be put in place to make sure that no Panthers took on that duty (searches were conducted as the players left the facility...).
However if you're wanting to make a home for a new pet "adopt, don't shop" and RSPCA Radcliffe is a fantastic place to do just that!
The calendar and the new yearbook will go on sale on November 18 at the home game against Fife.
The yearbook is £12 and the calendar is £11 BUT as usual, we will be doing a launch day special with a combined deal of a book and a calendar for the collective price of just £20.
There will be a signing session on the concourse after the game against the Flyers so you can get your books and calendars customised.
Said Panthers' GM Gary Moran : "We've had great success with the calendars in years gone by. This year the link with cats and dogs, with Autism East Midlands and with raising the profile of the RSPCA Animal Shelter all seems to have fallen into place. We're sure the fans will want to grab the new yearbook and the calendar and help us to help others again."