Panthers at Flames: CC Semi-Final - 23/01/19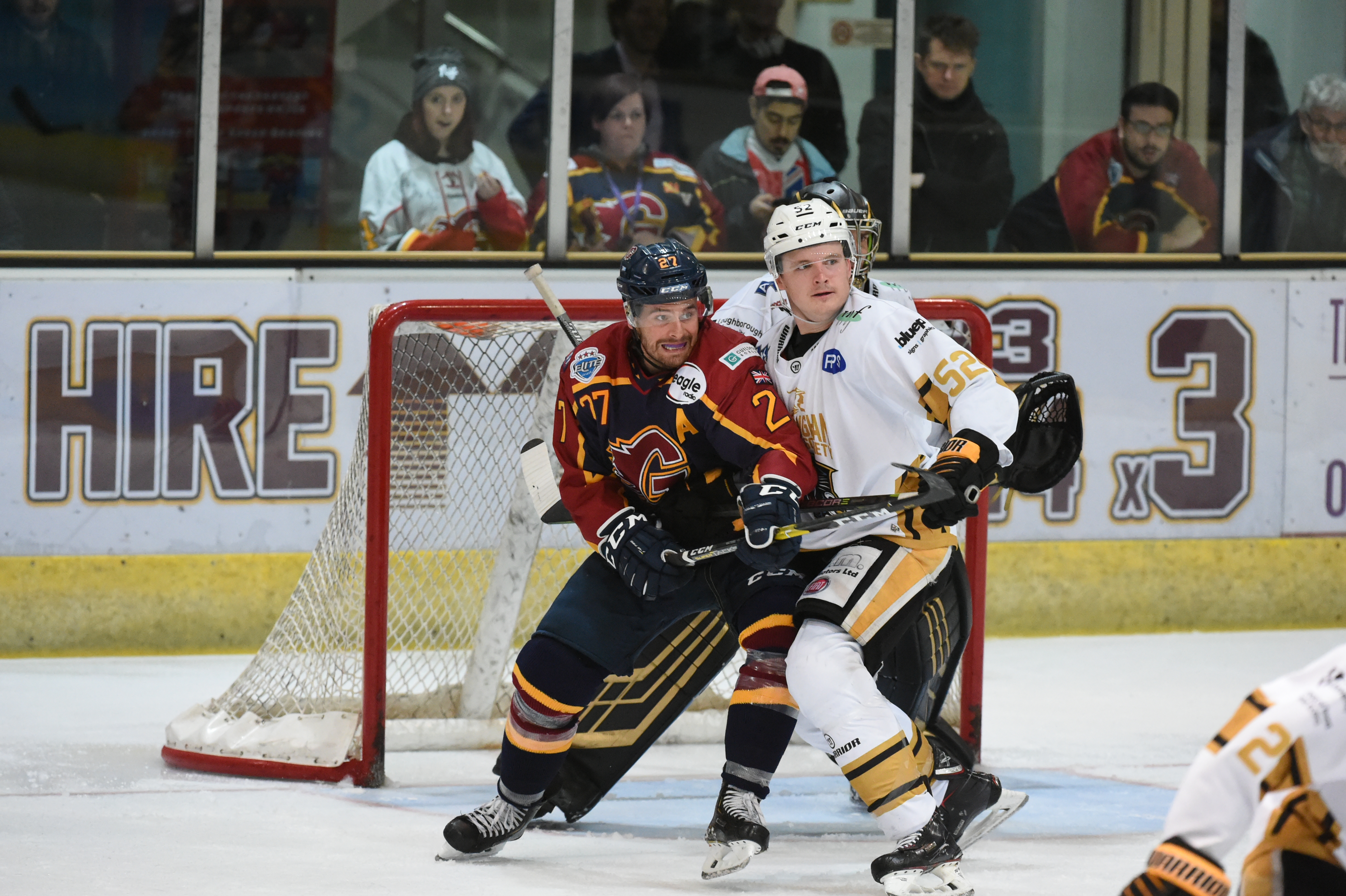 The Nottingham Panthers got the proverbial monkey off their backs on Sunday night in Fife when they broke a six game losing streak, defeating the Kirkcaldy based side in the shootout thanks to goals from Justin Kovacs and Luke Pither.
It was a win that gives the Panthers some much needed momentum as they head into the first leg of the Challenge Cup Semi-Finals on Wednesday night in Guildford.
The Flames enter the game on the back of consecutive overtime defeats, at home to Fife on Saturday and in Dundee on Sunday, and will be looking to get back on track in the biggest game of the season for either side so far.
Head Coach Rick Strachan was pleased his team made it through the weekend with no fresh injury concerns, bumps and bruises aside, and awaits a fitness update on Captain Gui Lepine (upper body), who missed the Scottish triple header, ahead of the game but will once again be without the services of Robert Farmer (lower body) as he continues his rehabilitation.
The second, and deciding, leg of the Semi-Finals takes place on Thursday February 14th (Valentines Day, face-off 7.30pm) and tickets have been reduced to just £12, £10 and £8 in EVERY block inside the Motorpoint Arena. Season ticket holders have until the close of play on February 2nd to book their seats before they're released to general sale.
You can book tickets for that fixture by calling the box office on 0843 373 3000, visiting the Motorpoint Arena or by clicking here to buy online.