Panthers at Storm: Game day! - 06/01/19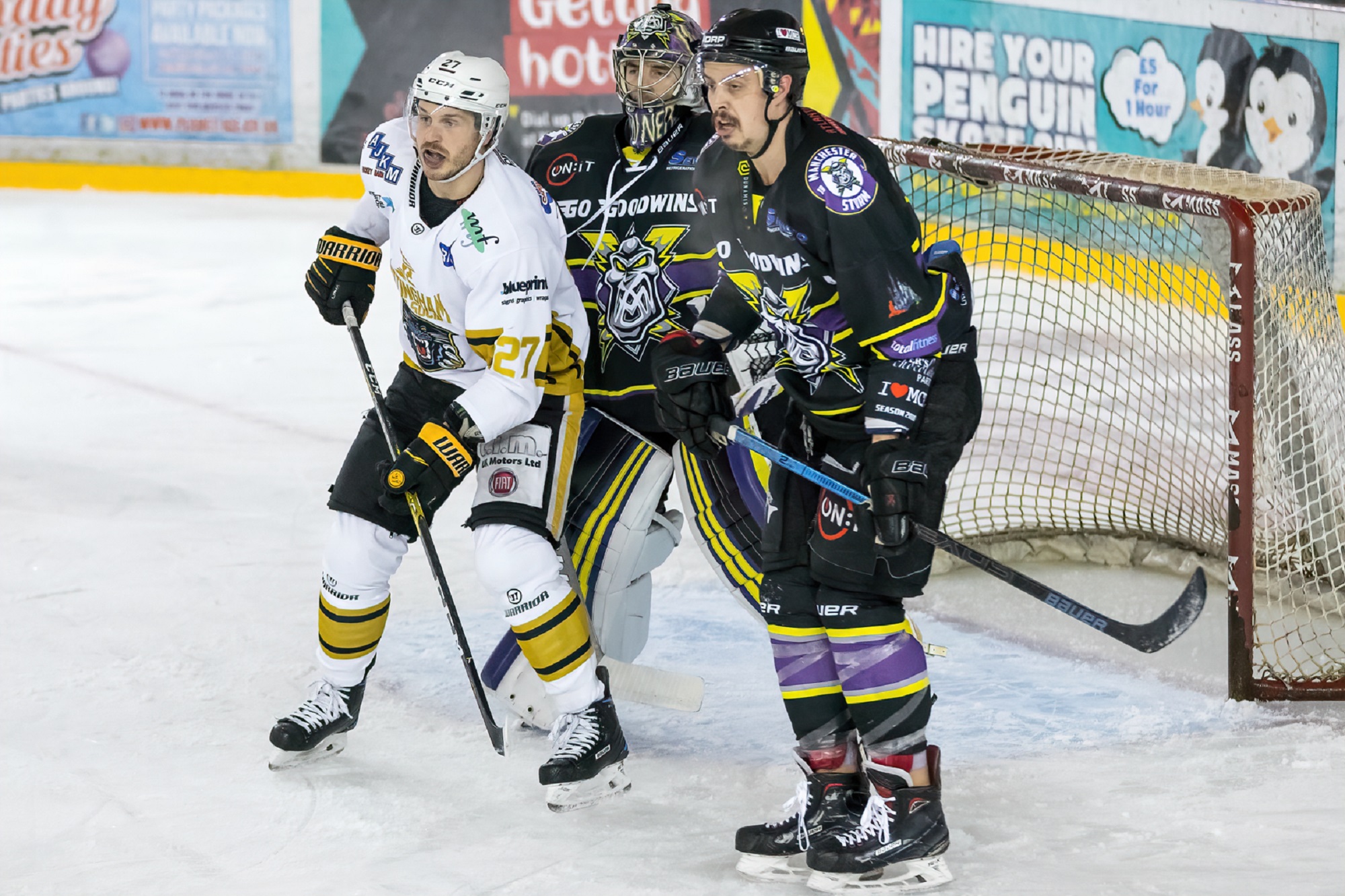 The Nottingham Panthers travel to Altrincham to take on the Manchester Storm tonight. Both teams will be looking to return to winning ways after suffering defeats on Saturday night, Manchester falling to league leaders Cardiff and Nottingham to fourth placed Fife.
The Panthers have gone 2-0-2 (league and cup) in Altrincham this season and tonight's game marks their final trip of 18/19 to the Storm Shelter.
Former NHLer is set to make his road debut for the Panthers after making his home debut on Saturday, where he brought the crowd inside the Motorpoint Arena to their feet on his very first shift in black and gold as he delivered a crunching hit in the corner.
Robert Farmer left the Panthers game against Fife in the second period, following a collision along the boards, and an update on his status will be provided shortly.
Tonight's game against the Storm faces-off at 5.30pm and you can watch the game through the Manchester Storm TV webcast, click here to order yours.