Panthers can seal playoff spot Wednesday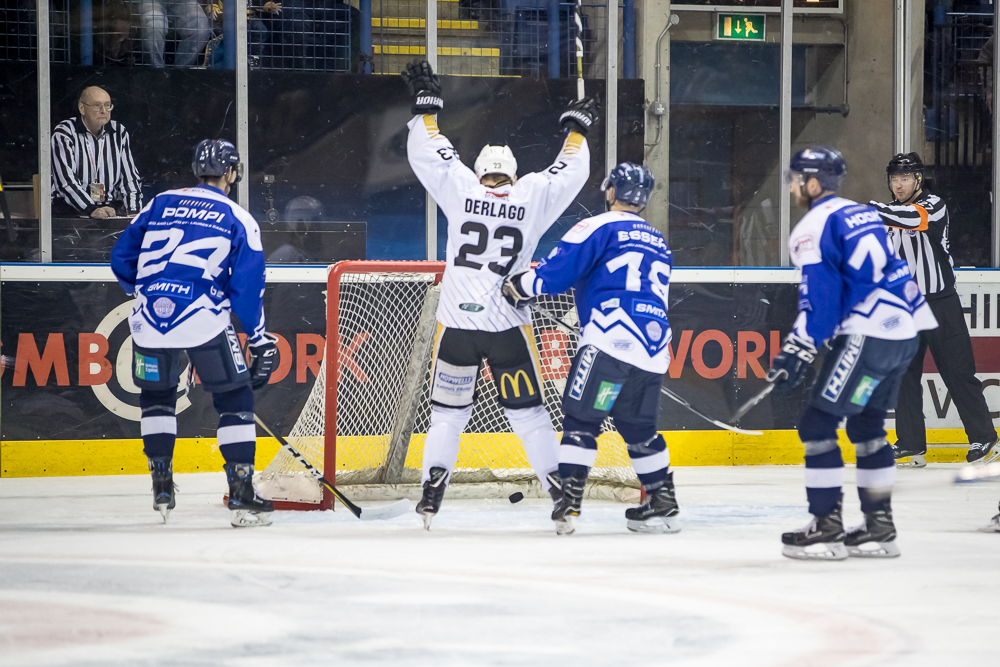 With the fixture against the Dundee Stars being rearranged to next Tuesday, the Panthers can still seal their playoff spot before the puck drops against Sheffield on the 10th.
Four more points, which would take the Panthers up to 60 on the season, would be enough to seal a place in the quarter finals of the Predictorbet playoffs.
A total of 60 would create an unassailable gap between Nottingham and Braehead and Coventry.
As the Blaze and Clan battle it out for the final spot, the best points total those sides could achieve is 59, whereas Panthers could still finish with a home seeding come the end of March.
Therefore, if the Panthers can earn four points against the Dundee Stars on Tuesday and the Milton Keynes Lightning on Wednesday, fans could start to turn their attention to potential opponents in knockout rounds!
Winning both those games isn't the only way Nottingham could guarantee their spot during the week.
With both Braehead and Coventry scheduled to be in action this weekend, poor results for those sides could also go a long way to sealing Nottingham's playoff berth.
If the Blaze only pick up one point from both the games, you'll be seeing the Panthers in a quarter final game in March.
We'll be needing your help to cheer the boys on in those games, so hopefully we see lots of you during the week!!