Panthers Draw Big Numbers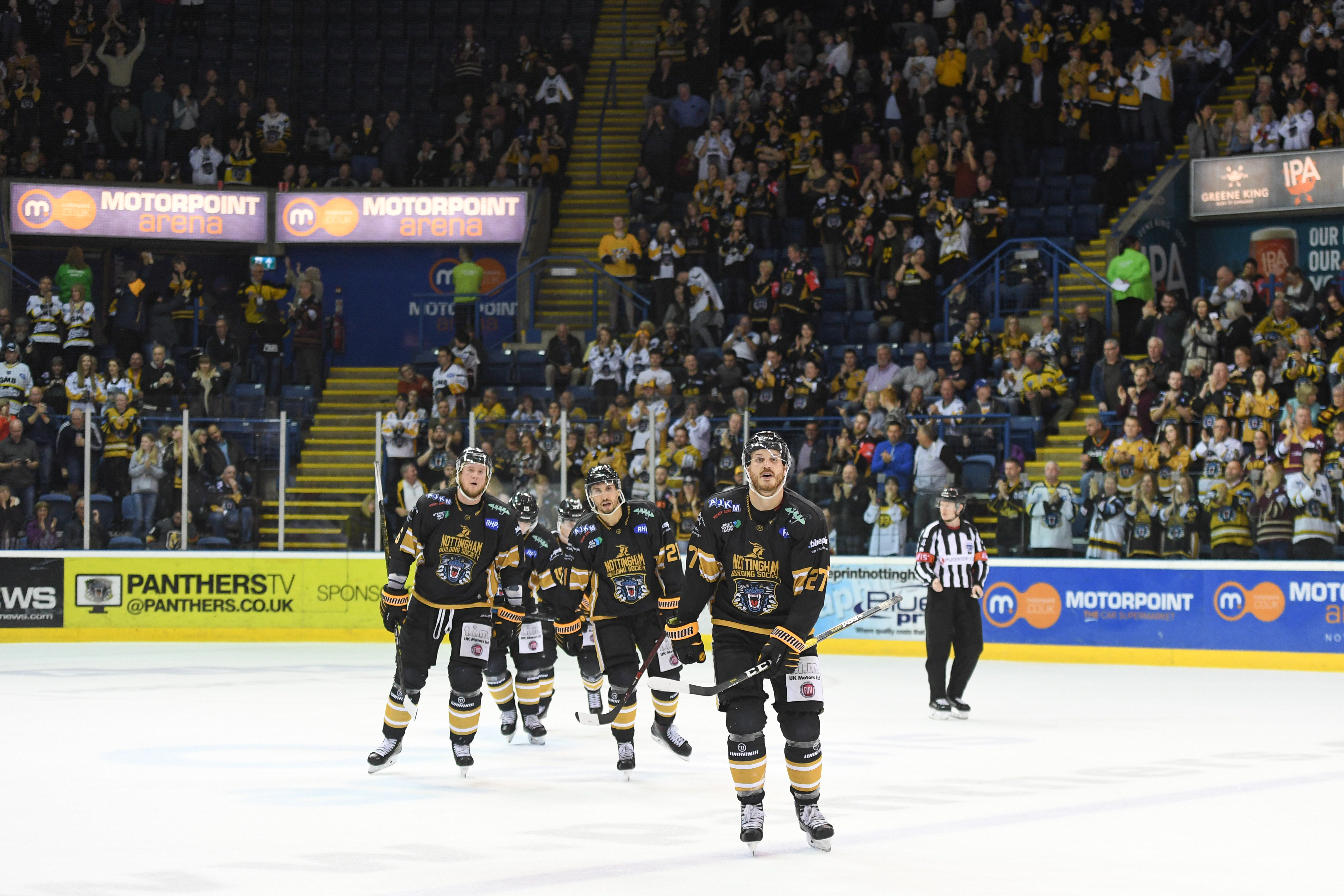 TV chiefs have reported an average audience of over eighty thousand people watched the dramatic Panthers come from behind last gasp victory over Cardiff Devils on Free Sports AND the viewing figures peaked at just under 100,000!
On top of that THE NOTTINGHAM Panthers were also on telly for five hours with the live broadcast from the game coming after the television debut of the club's Continental Cup success documentary Until Now.
A club spokeswoman said today: "The viewing figures are very pleasing and the game was pure sports theatre at its best. Hopefully it will have captured the imagination of potential new fans to the sport across the country. It won't hurt to get our sponsors names out to a wider audience either!"
Meanwhile, Tyler VanKleef will stay with the Panthers at least for the time being. The British passport holder was registered after a handful of training sessions to give him a chance "to show us what he can do". John Rheault is still missing through injury and while the coaches check out their options it makes sense to offer Tyler a chance to stake his claim.
Tim Billingsley missed Wednesday's game against Cardiff but is back for this weekend's road games in Sheffield (cup) and Guildford (league).
Panthers are next at home a week Saturday when the Coventry Blaze visit in an Elite League game that is already selling well at the box office.
Call 0843 373 3000, click on the link above or visit the box office.
SEE YOU THERE!