Panthers duo train in injury comeback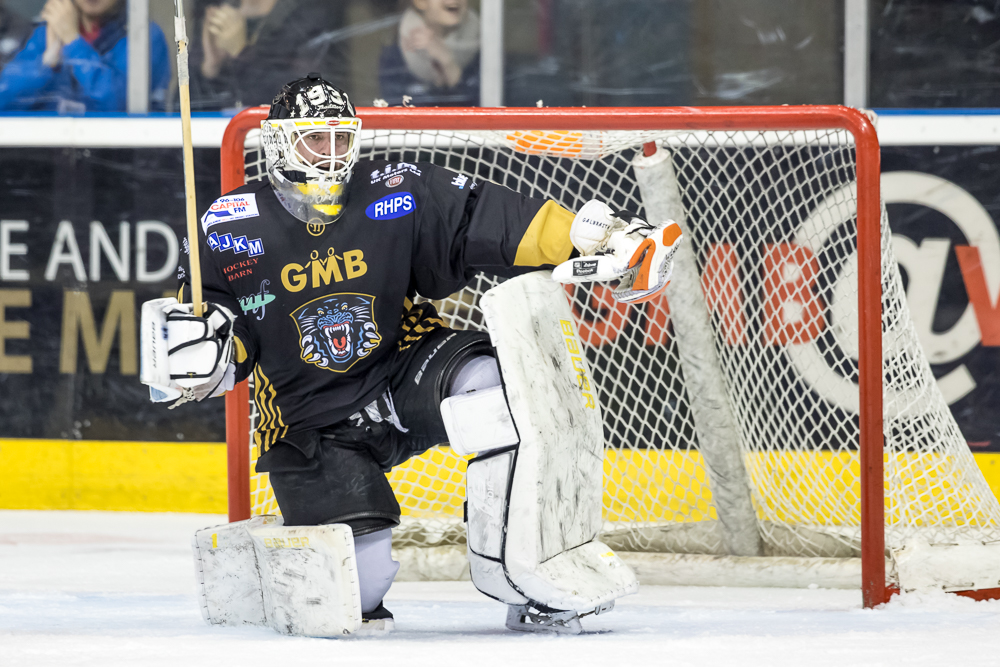 Some good news has come out of the Physio Direct Treatment room this morning.
Phil Rippon has been working closely with both Evan Mosey and Patrick Galbraith, after the duo picked up injuries in early December, and today they both took to the ice to test themselves.
Evan participarted in full practice, although he wore a white helmet to signify that he was non-contact.
Working as a d-man, so as to not disrupt any forward lines, he got to stretch his legs and test his body ahead of the busy Christmas schedule.
How he reacts to a couple of these sessions will determine how long it will be before we see him take to the ice for an EIHL clash,
Galbraith on the other hand stepped onto the ice after training to work with Corey, Phil, Yann Sauve and Steve Lee.
After some conditioning work, he set up in nets to take shots from the players and Corey, as he too tests his body ahead of a highly anticipated return.
Keep your eyes peeled on our social media for any more updates about the duo and their potential return.