Panthers earn max points in Braehead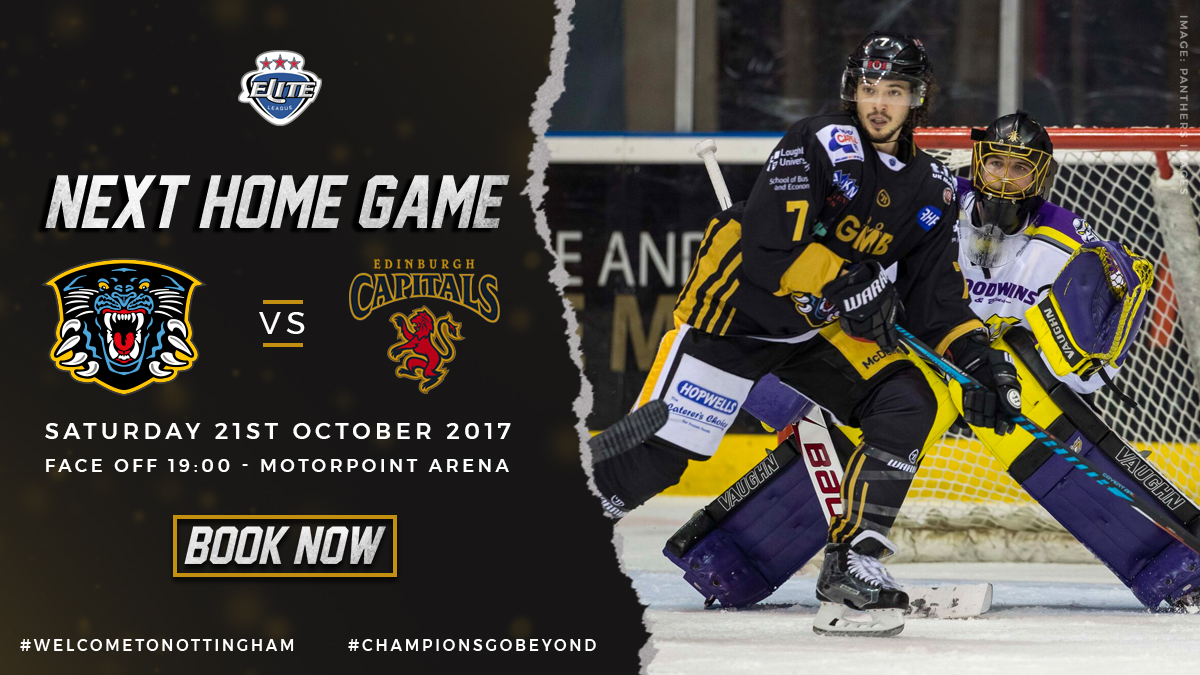 The GMB Nottingham Panthers earned a solid away win against the Braehead Clan.
It was a small bit of revenge as the last encounter between the two sides had seen Braehead win in Nottingham.
Last night's matchup was for Challenge Cup points and the win puts the Panthers into qualification positions with four points from four games.
The Steelers, who hold two Challenge Cup wins over the Panthers this season, are top of the group with eight points and have already sealed promotion to the next round.
The second spot however, is up for grabs with Nottingham on four points and Manchester and Braehead both on two.
It was an essential win for the Panthers' Challenge hopes and a great way to build some more momentum for the Capitals game on Saturday.
The Edinburgh side were in action on Wednesday night also, with a league matchup against the Sheffield Steelers.
The Capitals may have been hosts in that showdown, but it wasn't enough to prevent a sound defeat at the hands of Sheffield.
5-1 was the final scoreline and the Capitals will be looking to get back on track in a hurry.
That means Saturday is a battle of two teams enjoying very different fortunes, with the Panthers on a three win trot and Edinburgh needing to bounce back in a big way.
Join us on Saturday at 19:00 for a great matchups, get your tickets by clicking the 'Buy Now' tab at the top of the page!