Panthers expect to be at full strength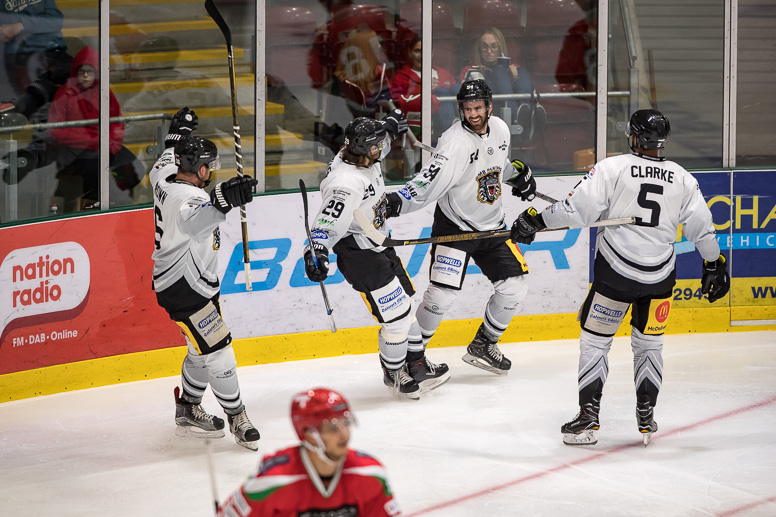 Cardiff Devils visit the GMB Nottingham Panthers on Sunday (match sponsor – SALTBOX) for what promises to be a huge Elite League game.
There are a thousand tickets left in the bowl at the arena and counting for the match-up.
Panthers go into the weekend in pole position in the Elite League standings, after their mid-week overtime win at Belfast. Devils, who lost at Dundee midweek, are at home to Fife on Saturday, Panthers don't play until Sunday.
Nottingham expect to be at full strength for the game.
Said Panthers' head coach Corey Neilson: "It's great to be at the top of the league but no-one is getting carried away with it. There's a long way to go and every game is going to be a big game from now until the race is over.
"The league is competitive throughout this year, just look at Cardiff in Dundee as an example. We have to be on our game. Five-on-five in Belfast we weren't great, special teams got us through with a short-handed goal, three powerplay goals and the three-on-three overtime winner, but the signs have been there all year that our squad has an unreached potential.
"Sunday would be a good day for it start clicking."
PANTHERS v DEVILS
SUNDAY AT FOUR O'CLOCK
You will probably be able to pay on the door, but to get the best of what's left book early!
Call 0843 373 3000, click the link or visit the box office.
SEE YOU THERE!