Panthers @ Flames: Tonight - 01/12/18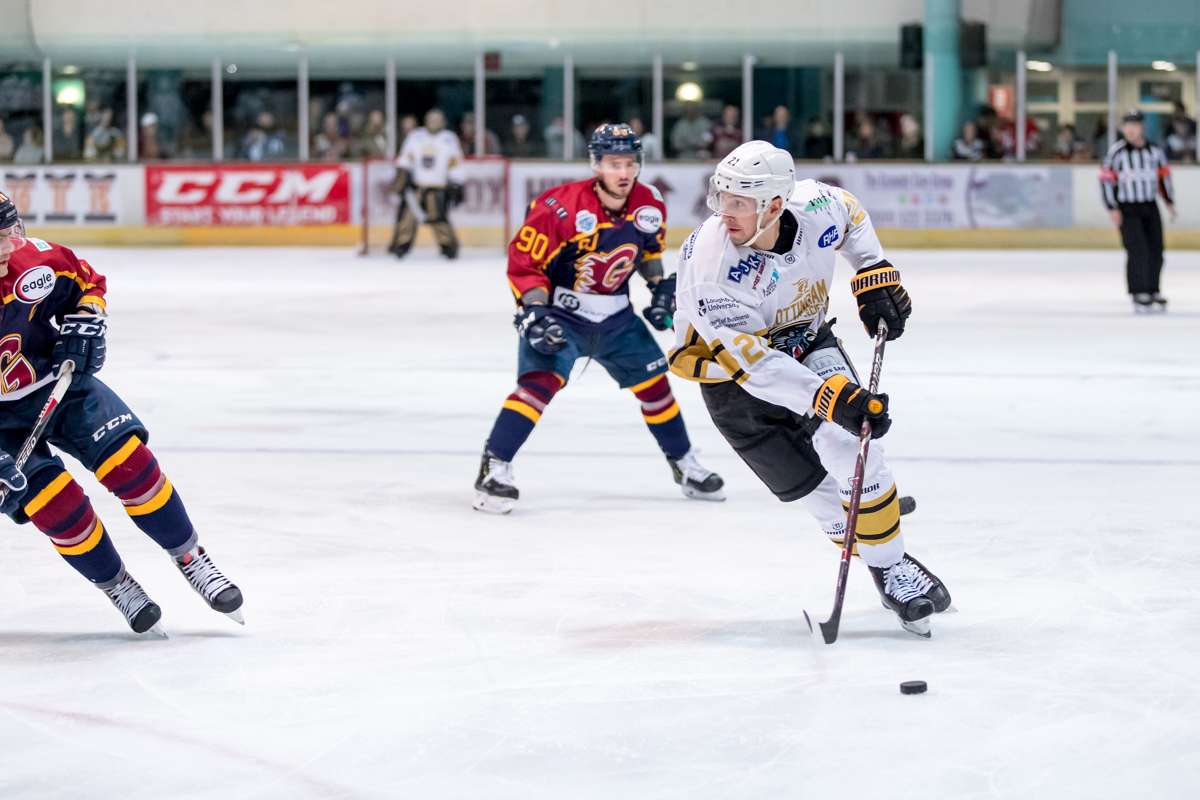 Tonight sees The Nottingham Panthers travel down to Guildford, for the final time this regular season, to take on the Flames.
In the two trips down to Surrey so far the Panthers have taken all four points on offer, defeating the Flames 3-2 on September 30th and 4-1 on November 11th, and alternate captain Steve Lee told Panthers Radio with Xynomix, in an interview you can hear exclusively through the Radio Buzz link, that the team will 'have to go to work' if they're to make it six points from a possible six out of the Guildford Spectrum this season.
Tommy Hughes (upper body) remains questionable, with Jon Rheault (lower body) and Kevin Henderson (upper body) out of today's game, whilst Ollie Betteridge is expected to play after taking a puck to the chin in training yesterday. Patrick Munson could again back up Michael Garnett and Dylan Richard will make his debut for the Panthers after signing for the team earlier this week.
After tomorrow's game The Nottingham Panthers return home on Sunday when the Glasgow Clan visit the Motorpoint Arena (face-off at four o'clock). You can book tickets by clicking the link at the top of the page, visiting the Motorpoint Arena box office or by calling 0843 373 3000.
Meanwhile, the Challenge Cup second leg between Panthers and Manchester on December 11th is now on sale. Prices have been slashed to £12, £10 and £8 in ALL blocks. There is no further discount for season ticket holders but they are exempt from the arena facility fee if they secure their locations before close of business on December 2nd.