Panthers head to Creams next week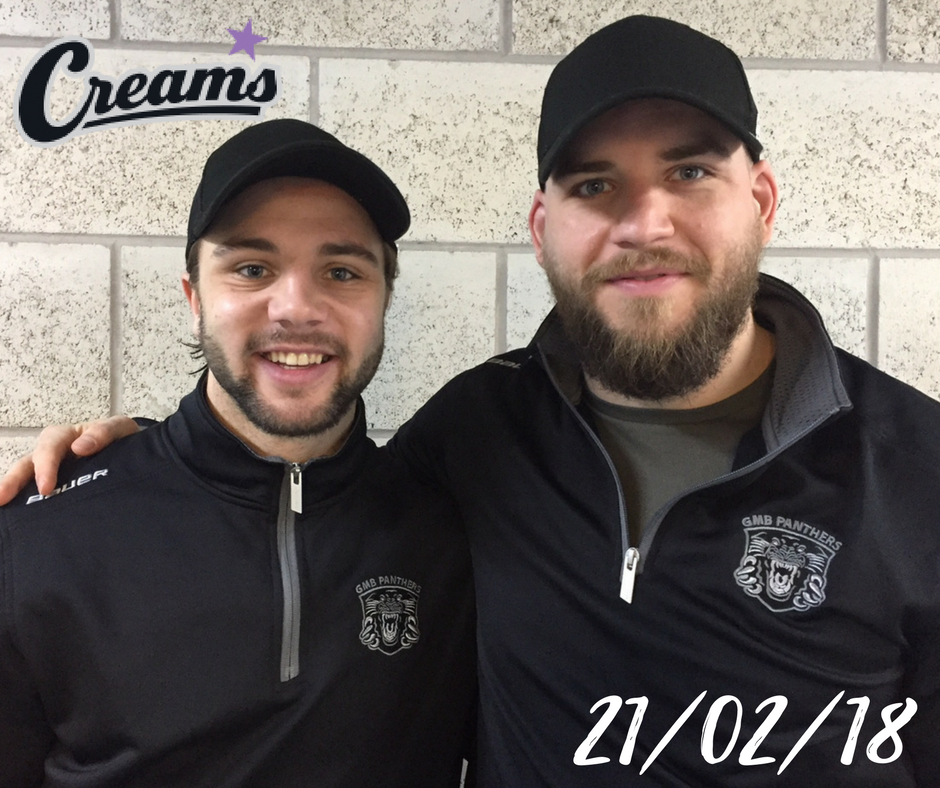 With half-term arriving next week, two of the Panthers roster are heading to Creams Cafe Nottingham to meet the fans.
Ollie Betteridge and Mathieu Gagnon will be sat in Nottingham's finest Gelato Bar, ready to sign and take photos with any and all fans who can make it.
The event takes place from 2-3PM on Wednesday the 21st of February and Panthers Images will be on site to take the photos for you.
If you leave us your email, we will then send on the professional standard photos to that address, so you can have an awesome memory of meeting two of this season's most popular Panthers.
But it won't just be those two in photo with you, Ollie and Matt will also be joined by the best mascot in the Elite League, Paws!
It should be a fun event for all and perfectly timed so that the younger members of the Panthers Nation can meet some of their heroes!!!