Panthers Journal: Issue 13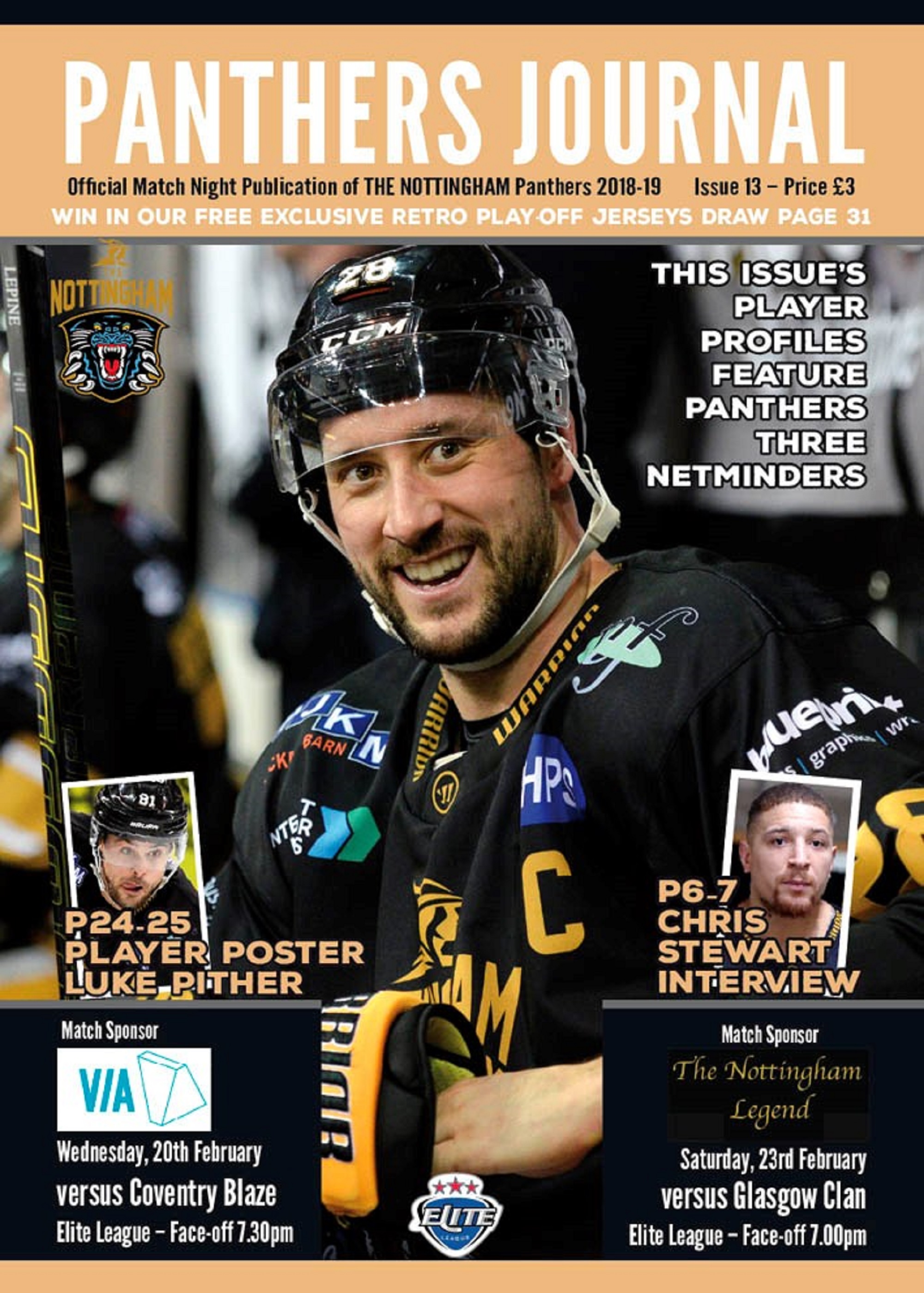 THE NOTTINGHAM Panthers release the latest edition of the Panthers Journal tomorrow.
Issue 13 comes with all the usual exclusive content, with Nottingham's trio of netminders being the focus this time.
Player profiles on each of Michael Garnett, Patrick Munson and Sam Gospel highlight the Panthers' last line of defence.
There's also a very interesting coach's column, as Rick Strachan praises Chris Stewart for his last-minute return on Saturday night, after having been discharged from hospital that very same morning.
Finally, two brand new jerseys are up for grabs in the latest magazine prize draw, with Evan Mosey and Chris Higgins' jerseys available.
Don't miss out, get this fantastic journal and all its exclusive content for just £3 Wednesday night!