Panthers Journal: Issue 9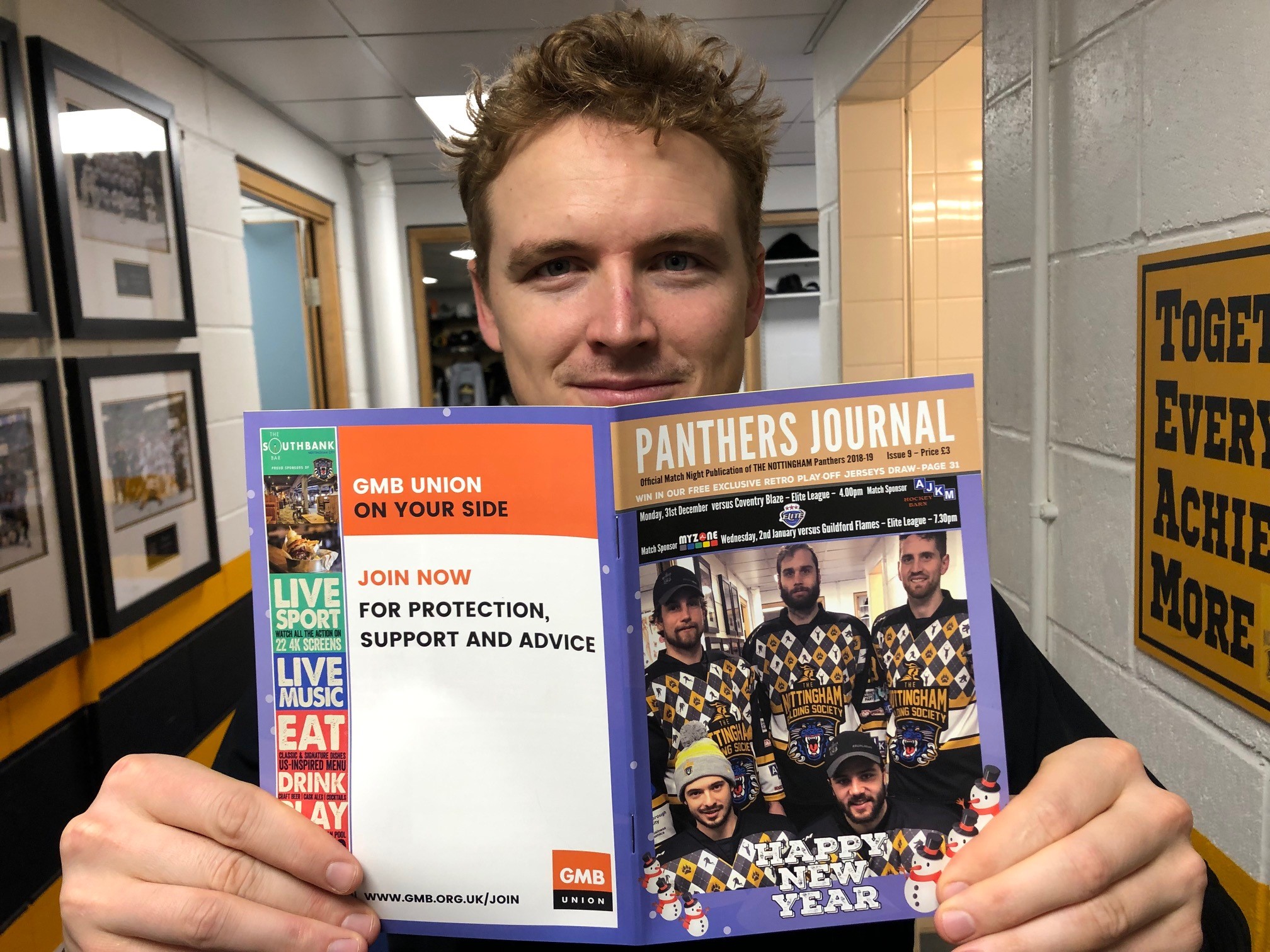 The New Year's Eve (4pm) home game against Coventry will see the launch of the latest edition of the match magazine.
After the success of the Christmas special issue we now bring you the New Year's Special edition which is fronted by Panthers' own FAMOUS FIVE and the hopes and resolutions of the gold medal winning GB players.
Also in this issue we find out Steve Lee's spirit animal, whose favourite players when he was growing up were his dad and Wayne Gretzky, and whose guilty secret is hot dog and poutine!"
The player profiles also reveal someone who'd like to try kangaroo meat band the big centre spread poster is Michael Garnett.
The New Year edition of the Nottingham Journal covers the games against Coventry (December 31st at four o'clock) and on Wednesday January 2nd against Guildford.
The retro play off jersey free draw is included too and the magazine is still just three quid!