Panthers land safely in Switzerland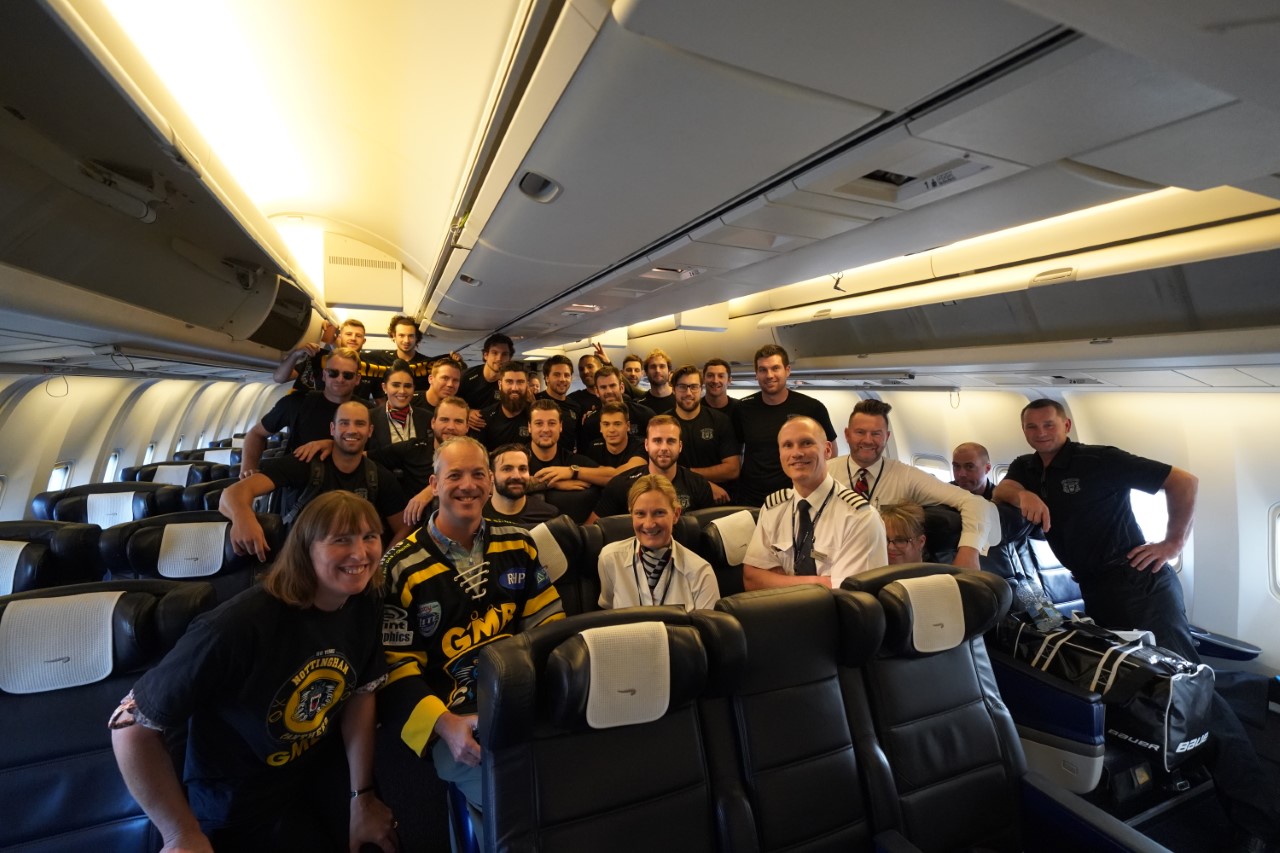 The Panthers have landed safely in Switzerland as they make the final part of their trip to Bern.
On the plane they were joined by an off-duty BA pilot who turned out to be a member of the Panthers Nation.
A quick photo upon landing, and the Panthers were on their way to the Swiss capital.
Coach Corey was in high spirits as the team boarded the bus and said: "This could be the most exciting start to a season ever for the Nottingham Panthers.
"I think it's true to say every single person on the bus is thrilled to be here.
"We're going to give it a good go on the road and then we've got them in our barn next week.
"Every one will be a good game!"