Panthers launch new Ale with Saltbox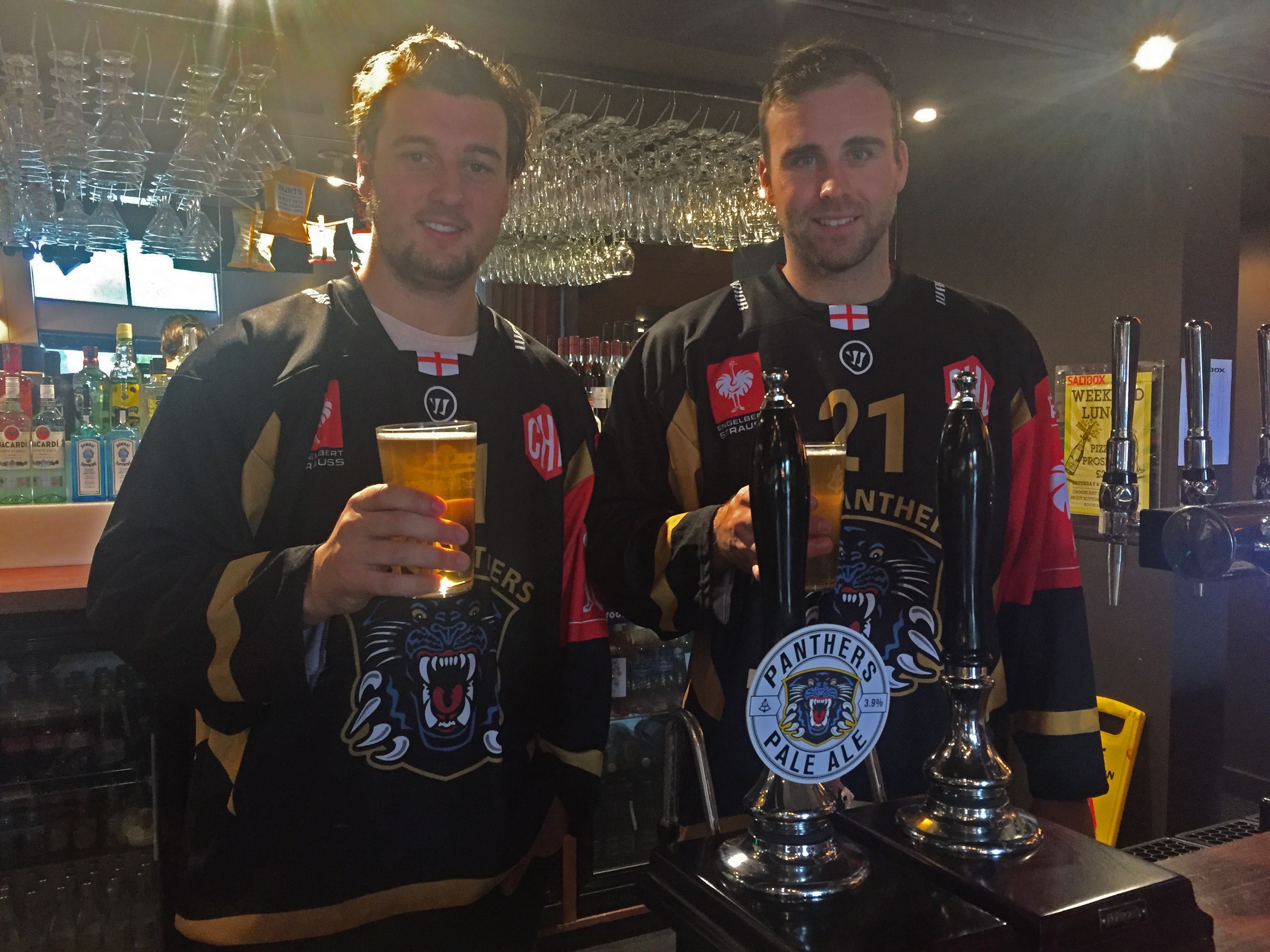 Saltbox Bar, Bolero Square, Nottingham, has launched a new beer, Panthers Pale Ale, to celebrate the new ice hockey season and to show their support as sponsors to the Panthers team and their fans.
The beer, brewed by Navigation Brewery on Meadow Lane, Nottingham, is a light, refreshing pale ale and will be available over the bar at Saltbox for every home game.
Team members Yann Sauve and Raphael Bussieres visited Saltbox to launch the beer, pour a few pints and, of course, try a sample of the ale to make sure it was good enough for the fans at this Saturday's game.
Thomas Holodynsky, Operations Manager for Great Northern Inns (owners of Saltbox) said, "Great Northern Inns have been longstanding sponsors and supporters of the Nottingham Panthers and since we acquired Saltbox last October we have been looking for even more ways to celebrate the team and enhance the experience for fans visiting us on game days.
"In addition to launching Panthers Pale, we have lots of great food and drinks offers as well as live music and DJs when the Panthers are playing at home to give the fans a great game day experience!"
The Panthers added, "We at the Panthers are very proud of our branding and only attach it to the finest products. After the review we got from Yann and Raphael especially, we're very proud to launch the Panthers Pale Ale at Saltbox bar!"
Saltbox will be open from 12pm on Saturday 9th September for the Panthers game against Coventry Blaze where fans will be able to enjoy a pint of Panthers Pale Ale for three pound a pint and the 'game day experience' food and drinks offers.