Panthers logo on Leigh's new shorts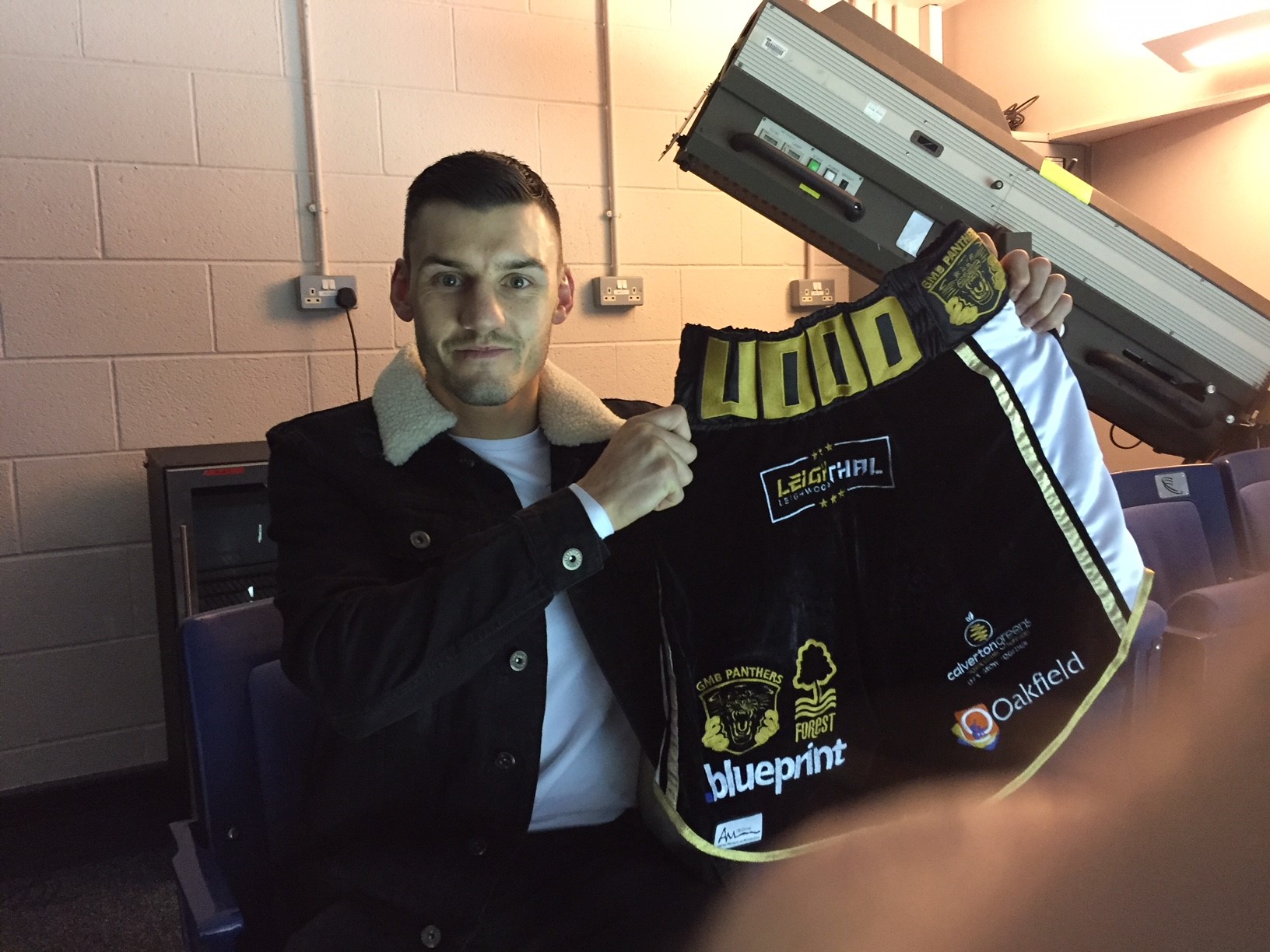 Nottingham featherweight Leigh Wood had another victory added to his card two Saturdays ago and spent last weekend relaxing at the Panthers' game against Sheffield.
Leigh brought his new shorts along to show off his Panthers logo emblazoned on the front and revealed he's hoping to get a big fight next on the calendar, hopefully in March, hopefully for a title or a title eliminator.
The 29-year-old has just one loss (at a different weight) on his card in a British title fight and has been struggling to find opponents because of the form he's been in of late.
"Next year will hopefully be a big year for me," he told Panthers' website, adding, "In the meantime it was great to take some time out and relax at the Panthers, not least to cheer them on to victory over their biggest rivals from Sheffield. Go Panthers!"
PANTHERS NEXT HOME GAME IS THIS SATURDAY AGAINST CARDIFF AT SEVEN O'CLOCK. TICKETS NOW ON SALE.