Panthers need a point on Tuesday at home to Edinburgh to confirm a place in the play-offs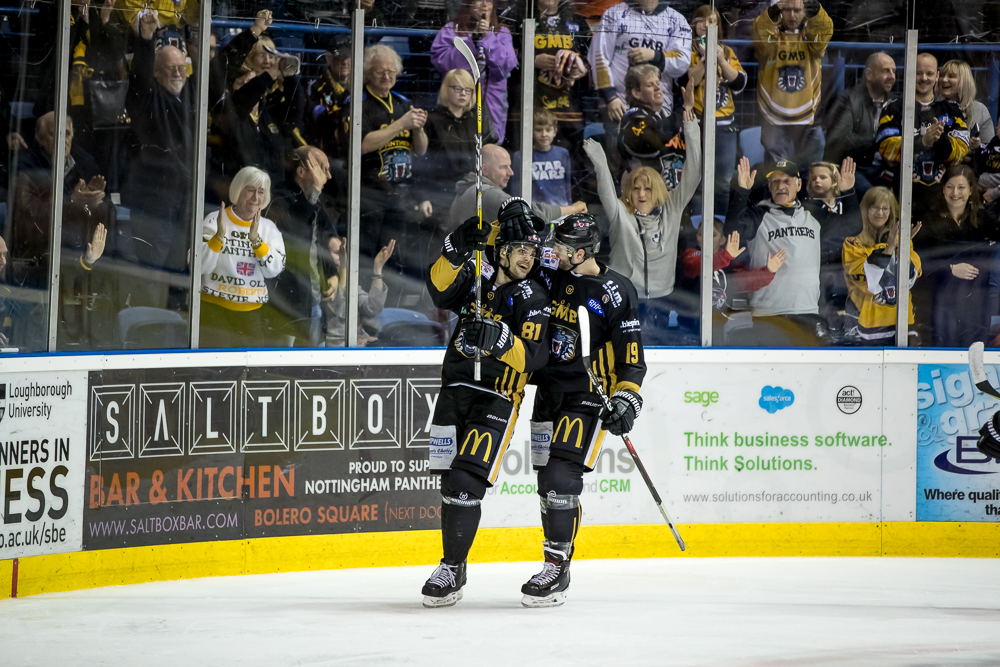 After a blank weekend at home to Sheffield and away to Belfast, the two narrow defeats mean the GMB Nottingham Panthers still need a point to seal a place in the play-off quarter-finals.
In response to fans requests plans are already in place for tickets to go on sale as quickly as possible if and when Panthers qualify.
In a nutshell those plans will mean a home leg in the quarter-finals on either Saturday March 31st OR Sunday April 1st.
That's a Bank Holiday weekend with no schools on the Monday (and clocks go forward the weekend before) so regardless of the date (Saturday OR Sunday) and even before we know who we will be playing, the tickets will go on sale for a seven o'clock face-off on either day.
Bearing that in mind, as and when and if we qualify, fans are advised that the ticket once bought stands for either day with no refunds available on the grounds of date.
Season ticket holders need to buy for the game but their locations will be held with a window of opportunity to take advantage of a one pound discount.
A club spokeswoman said: "The plan will kick into action as soon as the qualification conundrum becomes clearer. We'd hoped Panthers would get over the line sooner but we're sure everyone can appreciate the predicament. Hopefully the Bank Holiday weekend is going to be another weekend of Panthers hockey.
If we get the necessary point on Tuesday we still won't know who we are playing nor on what date but it would at least allow us to set things in motion."