Panthers' "OSCARS" revealed at glittering awards show spectacular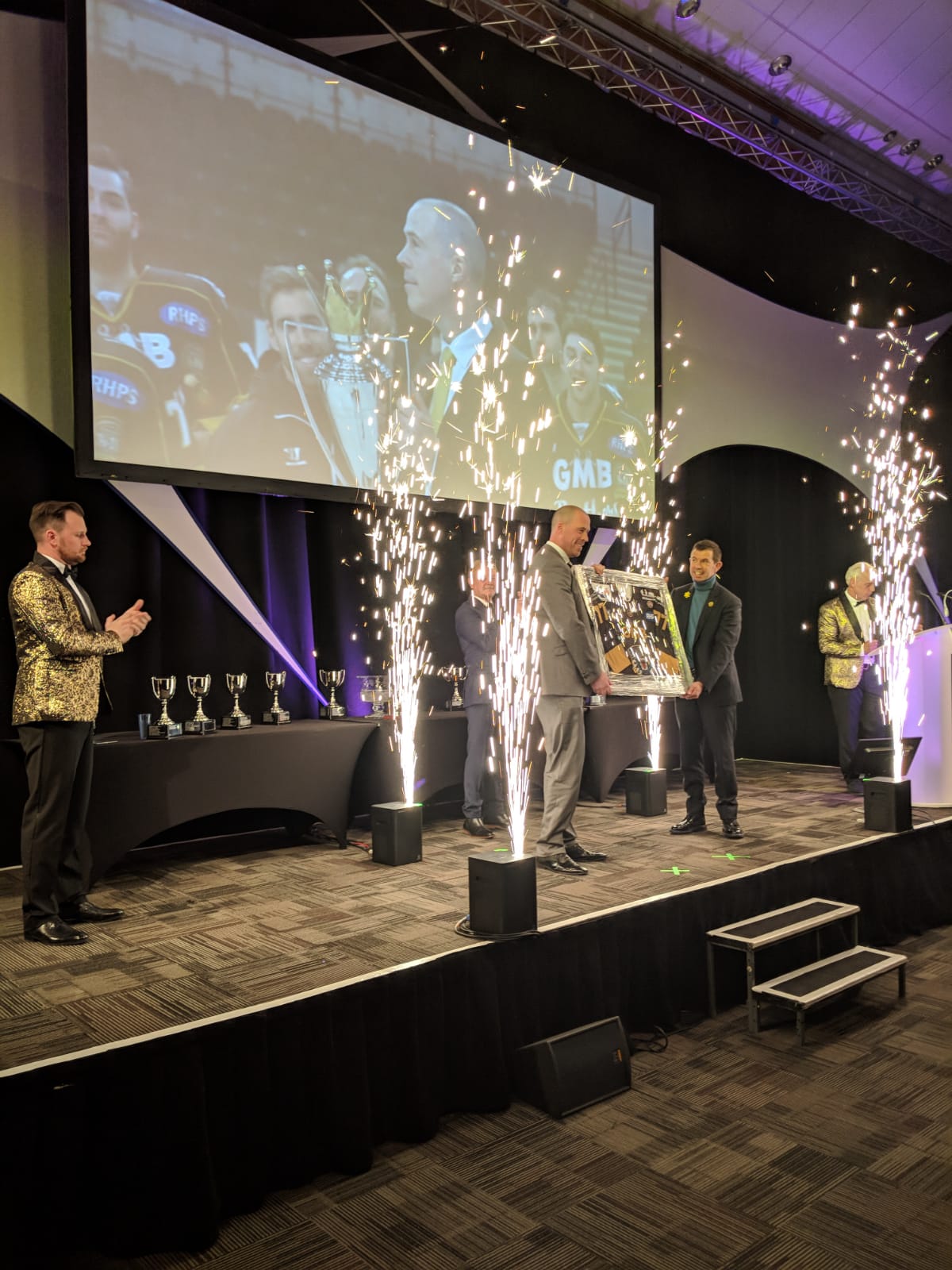 The GMB Panthers 2017-18 annual awards show took place tonight at the Devere Conference Centre and was sponsored by The Nottingham Building Society. Yann Sauve was named Most Valuable Player and Mark Derlago picked up the Players' Player of the Year award. The Fans' Player of the Year Award went to Evan Mosey.
The evening celebrated the brilliant start to the season when the Panthers flew the flag high and proud on behalf of the UK Elite League across Europe with their amazing achievements in the Champions Hockey League.
It was announced that long-standing main team sponsor, the GMB, were moving to become sponsor of the huge Panthers' Community Programme and the title sponsorship will be taken over by The Nottingham Building Society from next season when the team will be known as THE NOTTINGHAM Panthers.
There were ten main awards up for grabs and the full list of winners is:
Top Goals Scorer... ALEXANDER MOKSHANTSEV
Most Consistent Player of the Season... ERIK LINDHAGEN
Most Entertaining Player... MATHIEU GAGNON
Top Points Scorer... BRETT PERLINI
The Gary Rippingale Trophy (Team Spirit)... STEVE LEE/JEFF BROWN
British Player of the Year..BRETT PERLINI
Players' Player of the Year... MARK DERLAGO
Fans Player of the Year... EVAN MOSEY
Most Valuable Player... YANN SAUVE
Panthers are looking to finish the season as strong as they started, with the Elite League play-off campaign which starts with the quarter-final home and away match up against Belfast this weekend.
The home leg is on Sunday at seven o'clock. Tickets now on sale. SEE YOU THERE!