Panthers teddy bear toss returns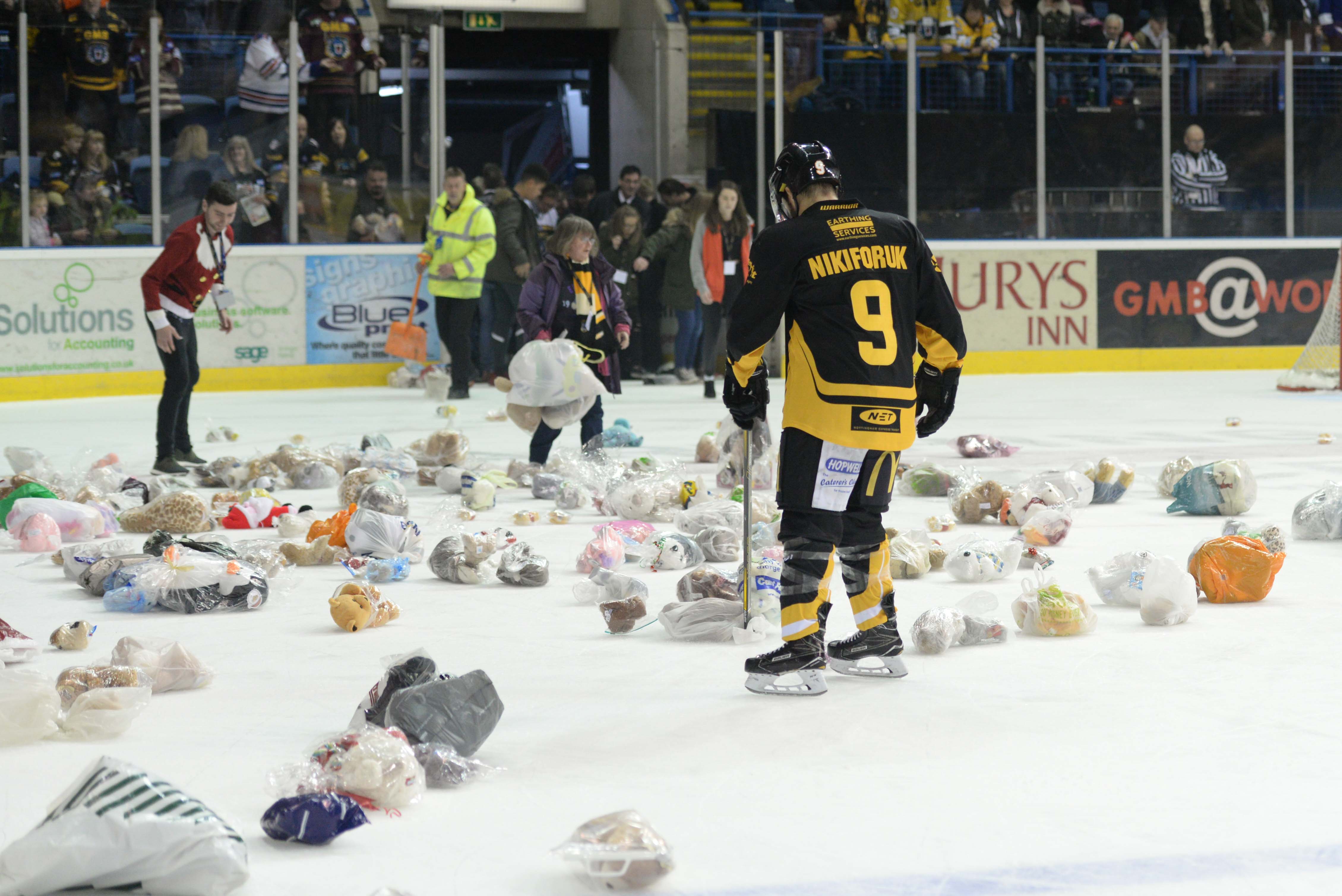 Panthers vs Steelers games are often sellouts in Nottingham, so it's the perfect time to ask for fans to get charitable.
We're hosting our annual teddy bear toss for the Salvation Army and this year it's on December 2nd.
Last year, when the game was on the 3rd, it was a massive success.
We managed to give hundreds of bears to the salvation army and they were distributed to children in need across Nottinghamshire as Christmas presents.
We hope to do even better this year, so please get your bear wrapped up in plastic and get ready to throw it onto the ice when the Panthers bag their first goal of the night!
It's always a great event, we can't wait to see you there.