Panthers Travel donate big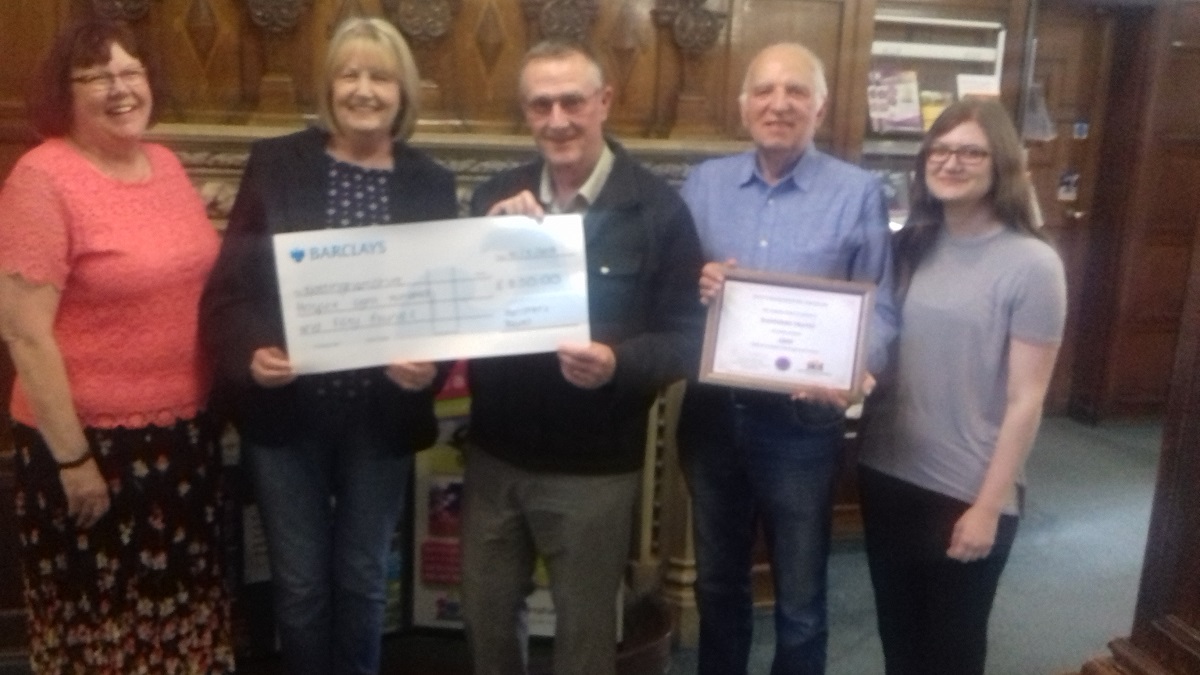 Last season, the Nottingham Panthers fans and team raised an incredible amount of money for the Nottinghamshire Hospice, in what ended up being their all time largest single donation!
Presented at one of the final games of the season by Steve Lee, the Hospice were elated about the success of their partnership with the Panthers.
But with that year in the rear view mirror now, some of the club's volunteers weren't done with the giving.
Bill, Pat and John of Panthers Travel went down to the Hospice yesterday and presented them with a cheque for £850!
Raised over the course of the season with help from fans and other sources, Panthers Travel were able to make their own contribution to this incredible cause.
If you'd like to see some of the work the Nottinghamshire Hospice do, check it out here.