Panthers v Devils Sunday four o'clock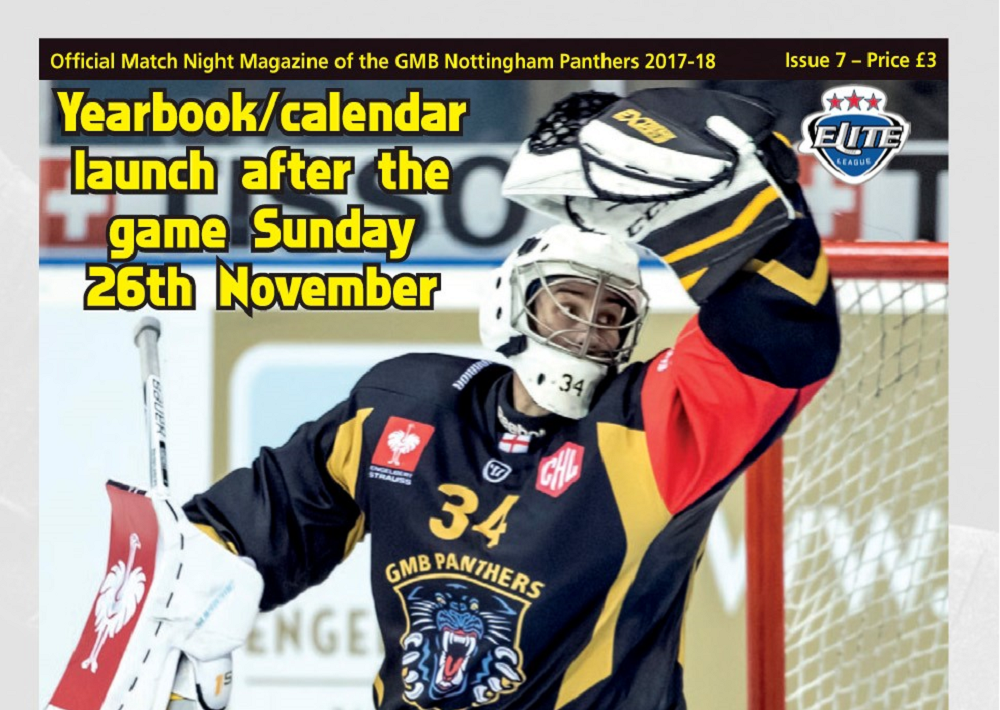 It's a big week of Elite League action for the GMB Nottingham Panthers, with today's trip to Belfast and Sunday's home game against the high-flying Cardiff Devils (4pm).
There's a webcast available to buy from the Giants' website tonight.
Sunday's home game is sponsored by SALTBOX, right next door for drinking, dining and the ultimate game day experience.
The latest edition of the match magazine covers this weekend's game and the visit by the Fife Flyers on November 26th.
There's ticket sales news, teddy bear toss news, the player profiles include Evan Mosey, the action photos feature the win over Braehead and the end of the CHL campaign, there's a poster in the middle and all the usual features and news updates, and it's still only three quid a copy!
Tickets for Sunday's game are selling well and as of this morning there were around 1200 still available in the bowl. It's a four o'clock start on Sundays with the GMB Nottingham Panthers.
SEE YOU THERE!