Panthers v Fife Sunday at four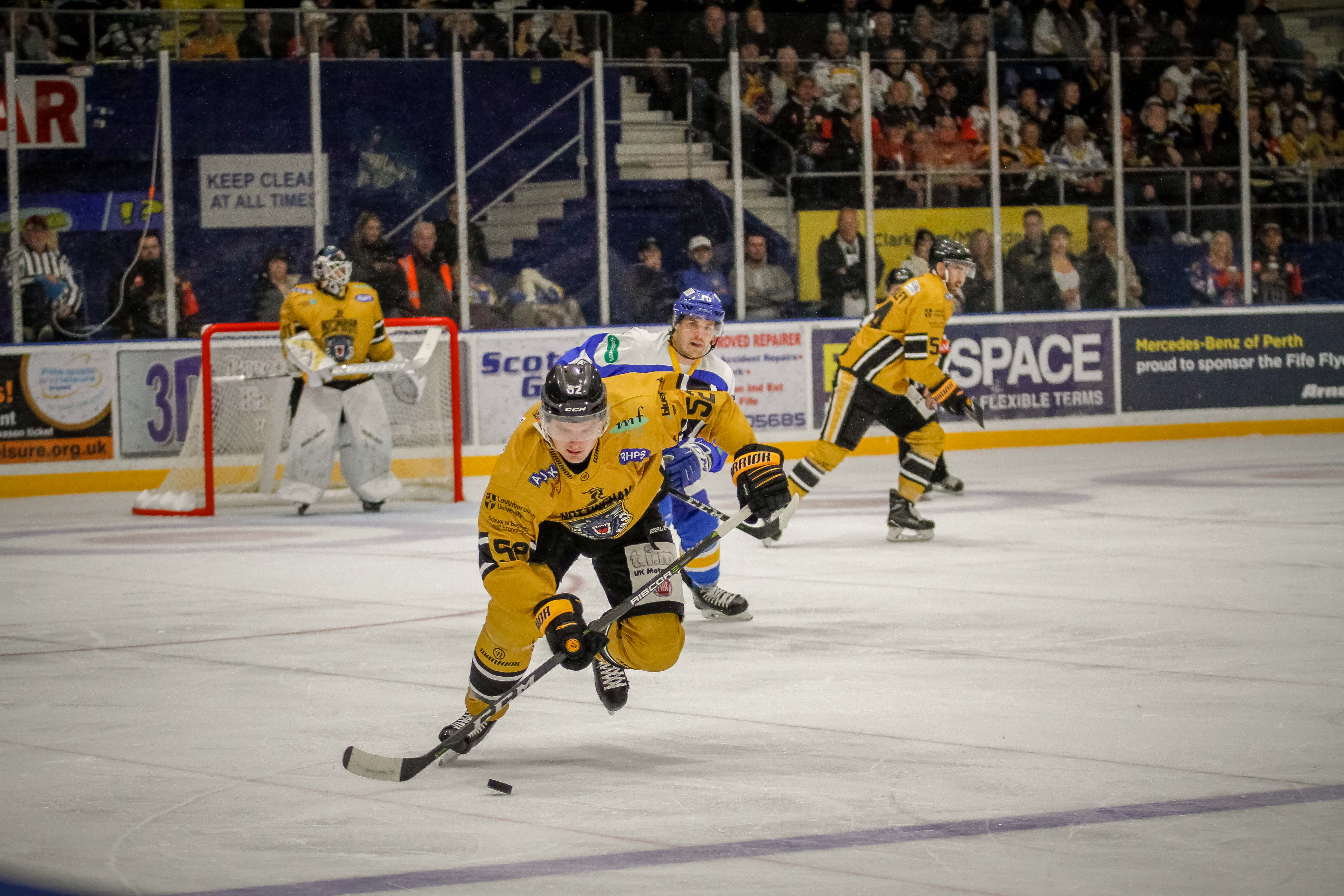 The home ice action switches to Sunday afternoon this week, when the high-flying Fife Flyers are in Nottingham for a four o'clock face-off.
Last weekend didn't go to plan with a disappointing home defeat to Belfast, but the team bounced back to cool the Flames in Guildford on Sunday and now the plan is to build on that confidence booster this coming weekend.
Sunday games face off at 4pm to allow families plenty of time to get the kids home and ready for school the next day.
Assistant coach Rick Strachan said today: "They're all big games, Belfast went on to have a huge win at defending champions Cardiff on Sunday too, but we have no excuses for last weekend's home performance. It's sport and it happens and we all have to move on.
"We owe the fans one and we're aiming to deliver on Sunday when second placed Fife come to the Nottingham Arena."
Tickets are on sale now from 0843 373 3000, by visiting the b ox office or by clicking on the link to buy on line.
Fans are also reminded that the game against Milton Keynes on Wednesday November 28th is NOT on the season ticket.
Meanwhile, the Challenge Cup second leg between Panthers and Manchester on December 11th has now gone on sale.
Prices have been slashed to £12,£10 and £8 in ALL blocks.
There is no further discount for season ticket holders, but they are exempt from the arena facility fee if they secure their locations before close of business on December 2nd.