Panthers v Fife/Sheffield ticket update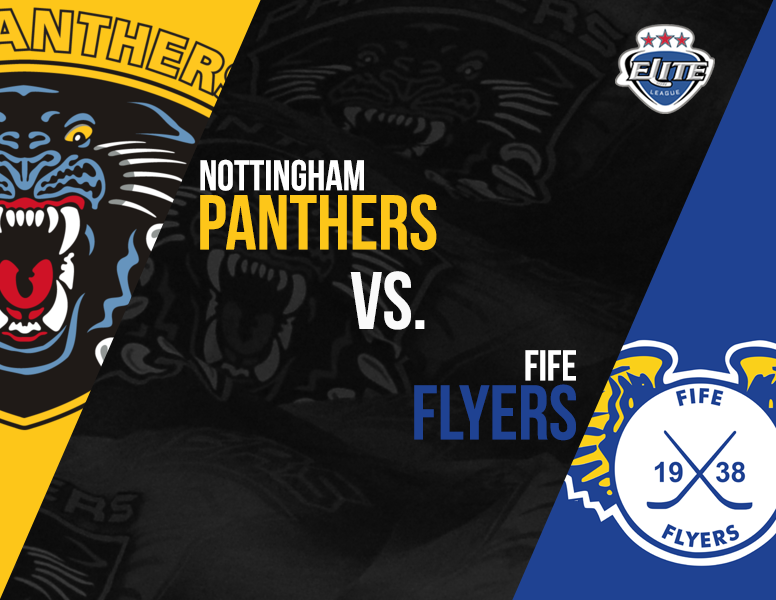 Another good Sunday crowd is expected at this weekend's game when Fife Flyers visit the Panthers in league action.
Sales suggest fans who want to pay on the door will be able to do so, but if you're planning to buy at the last minute please allow plenty of time to get sorted and get to your seats.
Fife coach Todd Dutiaume has been calling for consistency from his team starting this weekend and including the trip to Nottingham.
They won in Cardiff and lost in Guildford last weekend and the Fife coach says they have shown they can compete with the likes of Nottingham and he wants his team to prove in on Sunday.
Sunday's game starts at four o'clock and will be followed by the launch of the charity beefcake-action calendar and the new Panthers' yearbook.
The whole team will be on hand after the game to customise purchases on Sunday.
The home game against Sheffield on the following weekend (Saturday December 2nd) continues to roll towards a sell-out.
We've snagged some of the seats that were being held for away fans, after a chunk of tickets in the away blocks were returned in the last 24 hours, so the number of available seats for Panthers fans has remained constant in the last day or so and Block Three is now a home block.
There are just over 100 seats in the bowls left for sale as of lunchtime today in the home sections for the visit of Sheffield for that Elite League action on Saturday December 2nd.
Fans are reminded that tickets for the most popular fixture on the calendar – Panthers' Christmas clash with Sheffield on December 27th at 7pm – go on sale from 9am this Monday (November 27th).
Interest in tickets for that game is always heavy but this year there have been hundreds of calls already asking about the date of the sales launch for the big festive clash.
The box office is open daily nine 'til nine, you can click on the link and buy on line or you can call 0843 373 3000.
Monday is sure to be VERY busy, we thank fans in advance for their patience.