Panthers vs Blaze: Gameday!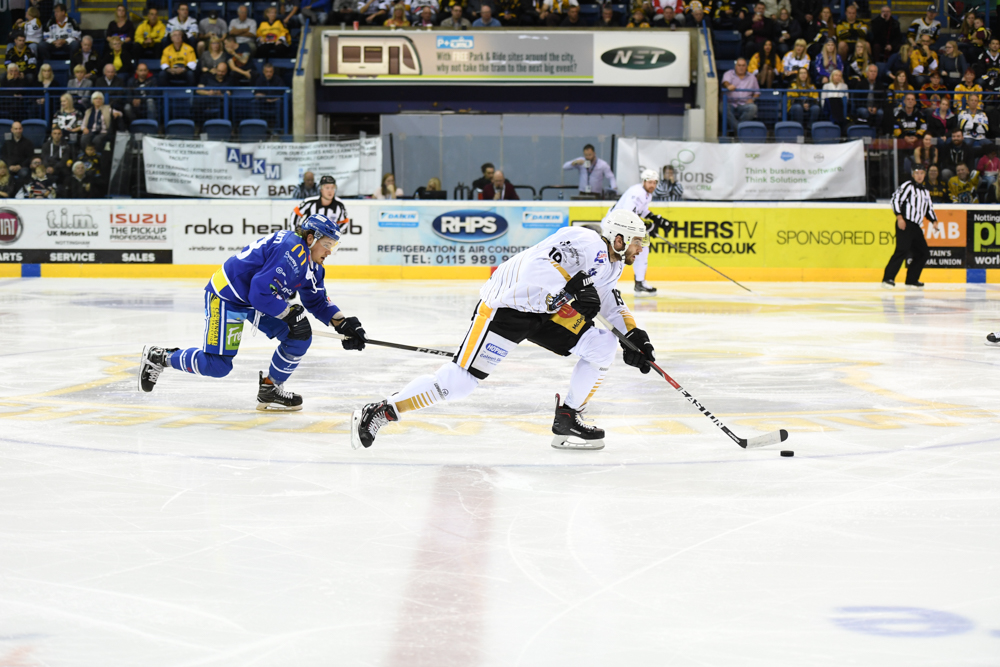 The Nottingham Panthers take on the Coventry Blaze in Elite League action tonight at the Motorpoint Arena, the game is sponsored by RECON SERVICES, for driving work with great pay contact Recon Recruitment at reconservices.co.uk.
After falling to the Manchester Storm in overtime in the Challenge Cup on Wednesday the Panthers will look to bounce back against their Midlands rivals.
Planet Bounce sponsored Paws will have giveaways throughout the game, during the period breaks, from Planet Bounce, FlowerVision, Arena Catering and Creams Cafe.
There are not two but THREE superb retro play-off jerseys up for grabs in the brand new free to enter match magazine draw as the third issue of the Panthers Journal goes on sale for the first time, costing just £3. The prizes in this issue are an Erik Lindhagen, Ollie Betteridge & Evan Mosey shirt! Just fill in the slip on page 31 and hand to any seller (fifty-50, shirt raffle or magazine) to enter.
The shirt off his back raffle will be in operation again and you could go home with the jersey of #27 Alex Guptill.
After the game Panthers will be eating meals supplied by the Arena Catering team and Dan Green will be talking live and taking questions from the floor with one of the stars straight after the game in the Encore Bar.
Fans are reminded the season long parking deal from Nottingham City Parking for the Arena Car Park is available. It works out at less than £2 per game day and you can use it all day on match days. It is available from 0115 8761444 and is the best value parking for matches anywhere in the city.
Alternatively, fans can use their match tickets or season ticket cards to cash in on the £2 return deal on the trams again this season to get to games.
The fifty-50 cash prize draw is in operation the sellers will be in their bright new bibs so look out for them and remember you've got to be in it to win it.
SEE YOU THERE!