Panthers vs Cardiff- Deals and Steals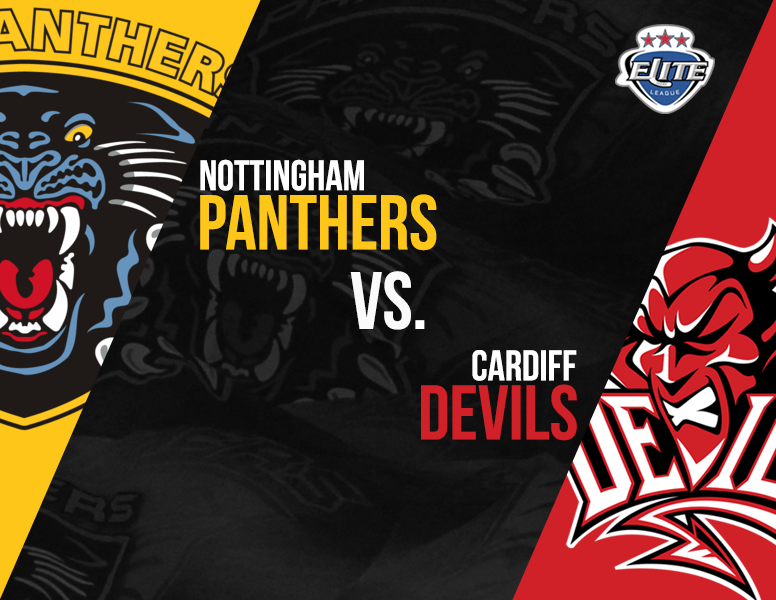 Tomorrow the GMB Nottingham Panthers face their first challenge as clear table-toppers against the Cardiff Devils,
The defending champions lost in midweek action against Dundee, as the Panthers beat the Giants in overtime in Belfast.
Corey came out afterwards and applauded the special teams for getting the job done.
Three power play goals, one shorthanded and the winner in OT saw a productive day for the Panthers when not on five on five duty.
He'll be looking for improvement from his charges when it comes to the full strength periods of play though, with the Panthers losing 4-0 in full strength action in that game.
Panthers vs Devils games are always exciting on the ice, but a Panthers gameday is also exciting off it!
We have our magazine out for sale for just £3 with interviews with Phillips, Mosey, Brown and Spang for your reading enjoyment.
Make sure to get your tickets for our Shirt off the back raffle too.
We'll be unveiling who's you could be leaving with later in the day!
The fifty-fifty draw will be in operation also and remember, you've got to be in it to win it!
We'd also like to remind supporters that the new security measures are still being enforced.
The arena has done a great job of implementing it so far and fans have been very supportive of the new safety and security measures.
However, fans are urged to allow extra time to get to their seats. There will be bag searches and the restrictions on sizes will be enforced.
There will be no lockers in general use at Panthers' home games, there will be pat downs and wand searches going on in the search lanes too.
Please follow the arena staff instructions when leaving the arena after the games this year.
PANTHERS' VIP desk, is again on LEVEL THREE…that's one flight of stairs up from the foyer and one flight of steps down from the hospitality boxes.
We have parking deals lined up with Nottingham City Car Parks at Broadmarsh East and Sheriff's Lodge. It's going to be cheap on a match by match basis for fans, but it's cheaper still if you grab a parking season ticket. For more information call 0115 8761444.
Meanwhile there has been a revamp for fans on the concourse too with more choices on the food front and reduced prices for beer, tea and coffee. Every time Panthers kill off a penalty on the ice there will be ten pence knocked off the price of a pint in the ENCORE bar after the final hooter where Dan Green will be having a chat with one of the players as soon after the hooter as they can get there.
Shooters Bar will be backing the Panthers' powerplay this season. Adult season ticket holders can get a meal deal special from McDonalds in Nottingham all week long (after 10.30am).
Match and season tickets can be used on the Nottingham trams network to get to the game for £2 return.
The game is sponsored by Saltbox.