Panthers vs Coventry: Saturday at 7pm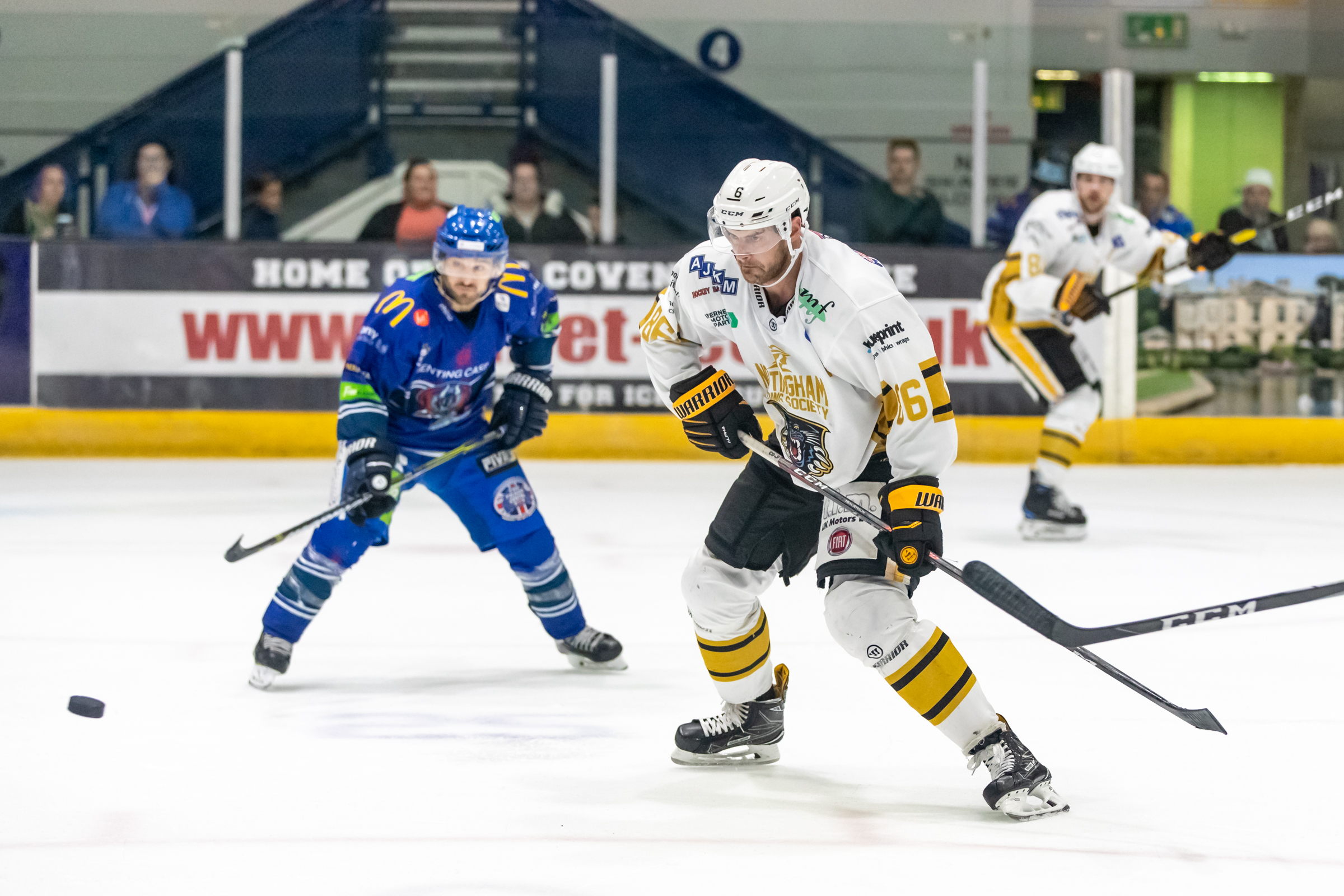 Midlands rivals Coventry will come to Nottingham in great spirits after a four point weekend which saw them beat Sheffield and Glasgow.
New Czech netminder Miroslav Kopriva had two man of the match awards and former Panther Alex Nikiforuk was named EIHL player of the week for his efforts which included a goal on his 35th birthday.
Said assistant coach Rick Strachan: "There is a healthy Midlands rivalry between the two teams and Saturday could yet prove to be the game of the season so far. They hit two late goals against us in Coventry and took that game just a couple of weeks ago to penalties and they'll want revenge for us winning in the shoot-out.
"They've lost Miika (former Panthers' star netminder Miika Wiikman) but this new guy is big and handy and his numbers last weekend were impressive. It'll be tough but we're ready to give it a go!"
The box office is standing by to put Block 19 on sale to help cope with demand. Saturday's game isn't going to be as full as the visit of Sheffield a week later but anyone who has missed out on a seat for the Steelers game could do a lot worse that snag one for this weekend's clash with Coventry.
The box office is open daily or you can ring 0843 373 3000 or you can click on the link to buy tickets.
SEE YOU THERE!