Panthers vs Devils: Less than two weeks away! - 26/01/19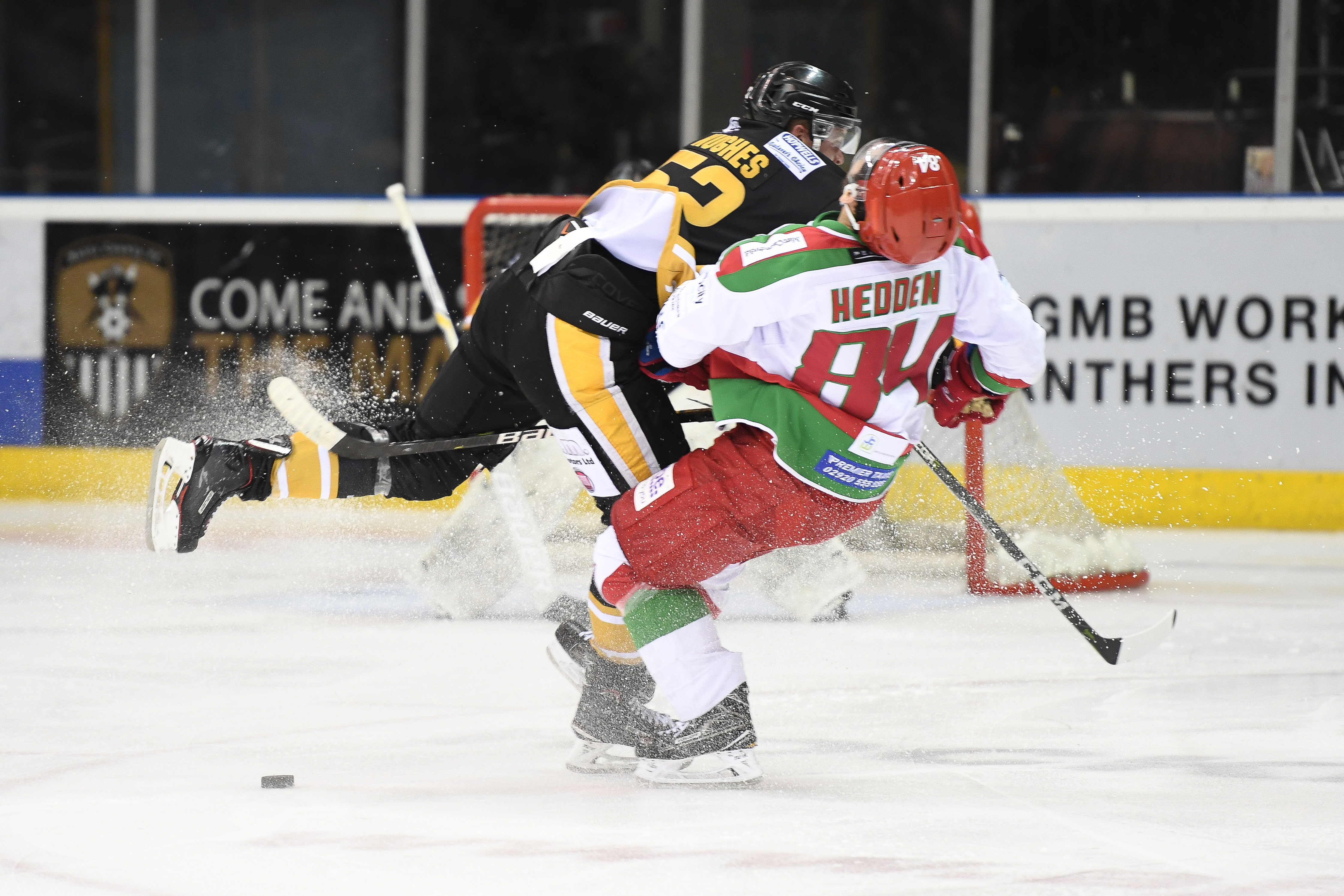 The Nottingham Panthers return to action on home ice in less than two weeks when league leaders Cardiff visit the Motorpoint Arena.
We're five games into the six game season series between the two sides and each meeting so far has been a game of the season contender. With each contest being decided by one goal in favour of the home side, the latest of which went in favour of the Devils after they took the extra point in a thrilling encounter that was settled in overtime.
Before that though the Panthers travel to Scotland for a triple header and take on the Guildford Flames in the first leg of the Challenge Cup Semi-Finals and await news, out of the PhysioDirect Treatment Room, on Captain Gui Lepine (upper body) who was withdrawn from Saturday's game against the Storm in the first period and missed the road game in Cardiff on Sunday night.
The fixture has captured the imagination of Panthers and Devils fans alike and there are already less than 1500 tickets remaining in the bowl of the Motorpoint Arena with just under two weeks to go. You can book your seats by visiting the box office, calling 0843 373 3000 or clicking here to book online.