Panthers vs Devils: POFW!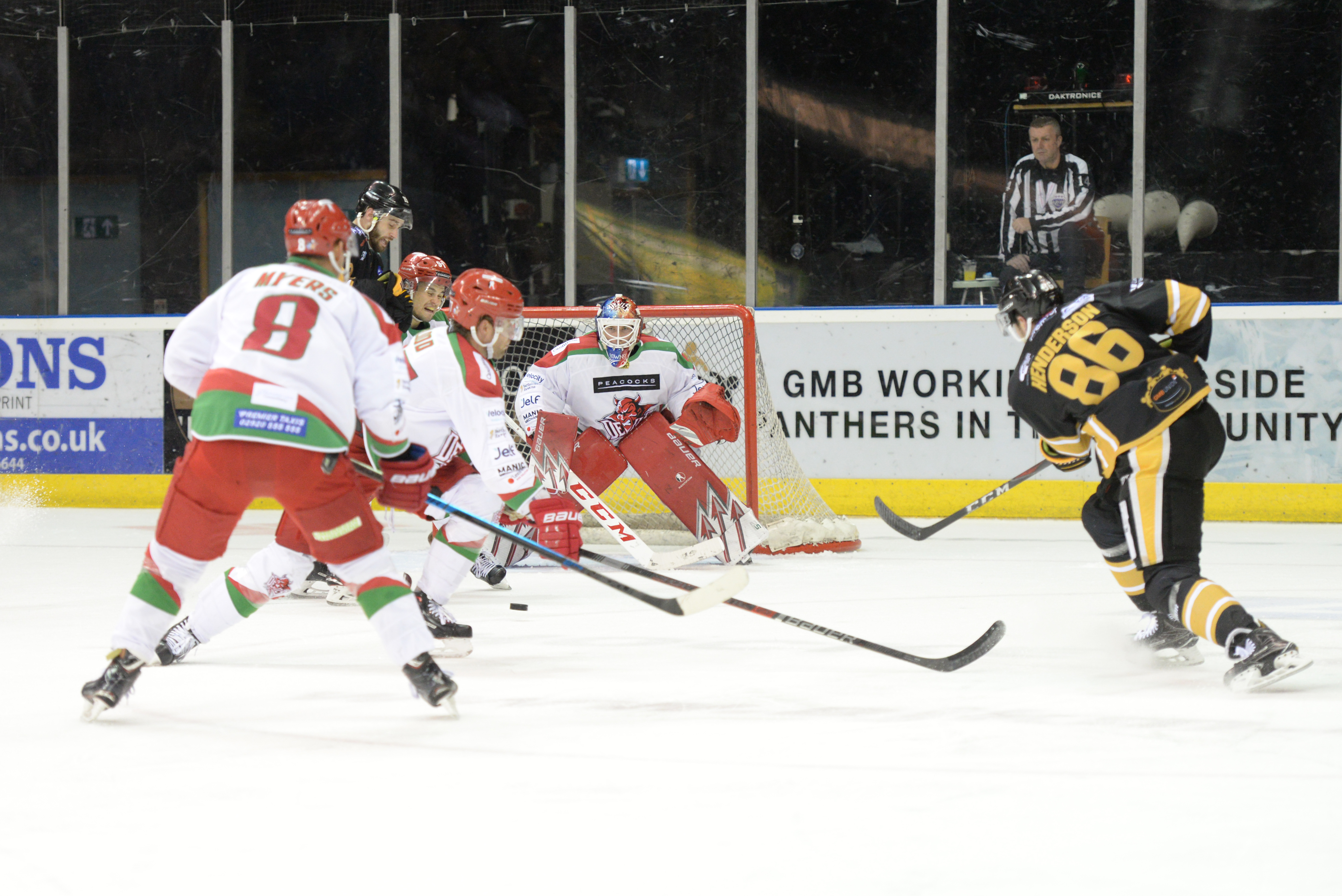 THE NOTTINGHAM Panthers earned their place in the finals weekend with a stunning shut-out victory over the Fife Flyers in the second leg of their quarter-final match-up.
The 3-0 final score-line including TWO empty-net goals in one of the most exciting and tense games of the year and added up to an aggregate 6-3 victory for the Panthers who now face last year's play-off champions Cardiff in the semi-finals. Cardiff's topsy-turvy game against Sheffield ended in a 7-3 victory in the second leg for an 11-8 aggregate win for the devils.
Cup and league winners Belfast, who eased past Coventry (2-7 on Sunday for a 2-12 aggregate win) will face Guildford in the first semi-final (1pm). Guildford shut-out Glasgow in Scotland in their second leg (0-5 for 3-7 on aggregate).
Cardiff versus Panthers will face-off at five o'clock.