Panthers vs Devils: Saturday Night Showdown! - 26/01/19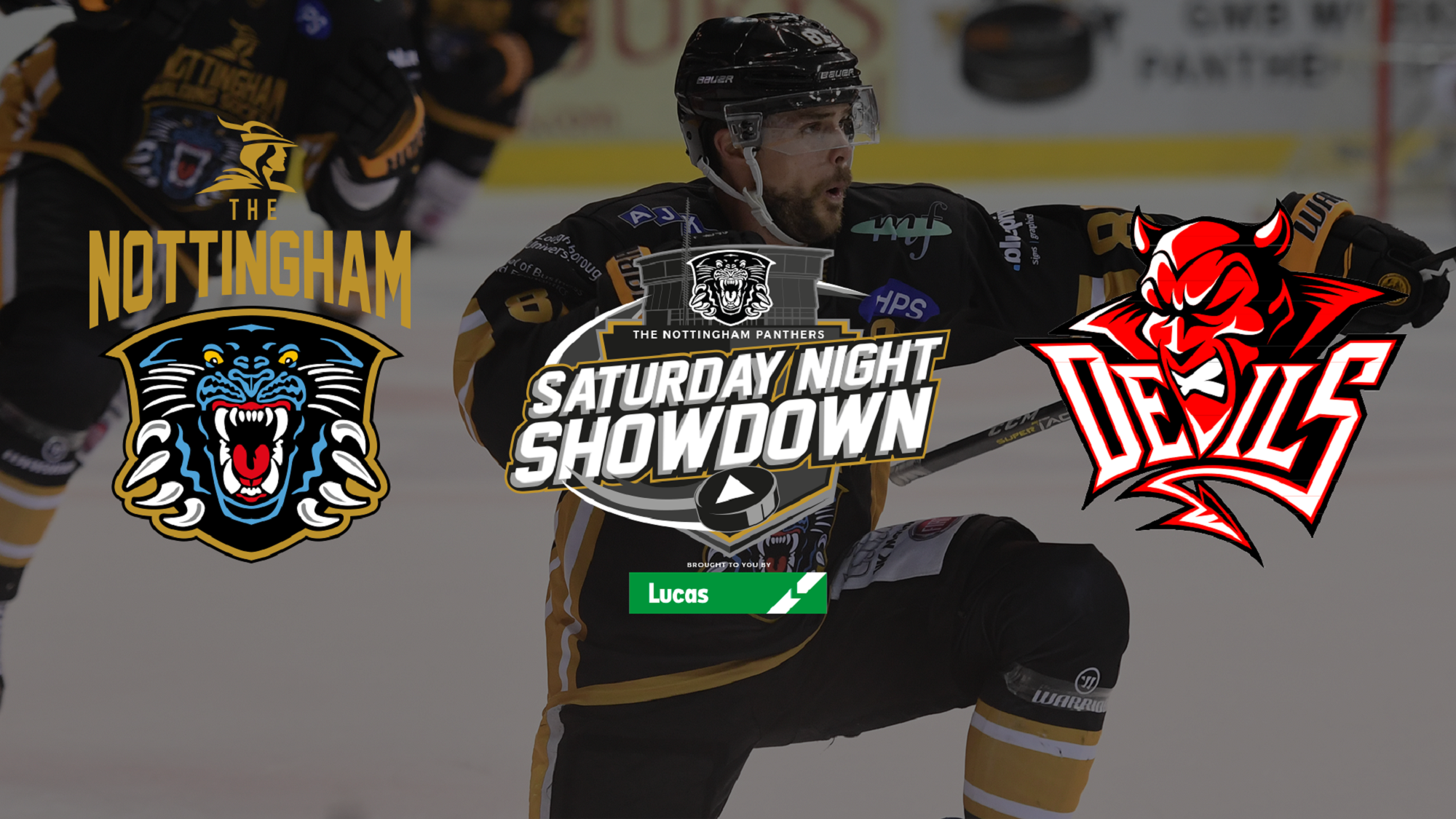 With Saturday's game vs the Cardiff Devils sold out, THE NOTTINGHAM Panthers will be webcasting the matchup… with a twist.
In the first ever edition of Saturday Night Showdown, you'll be able to watch this massive clash FOR FREE on YouTube.
Presented by Lucas, Saturday Night Showdown is the Panthers trialling airing the game totally for free, with the aim of sharing the EIHL with as many people as possible, at home and overseas.
You couldn't pick a better game to see, with clashes between Cardiff and Nottingham during the 18/19 season all being regarded as game of the season contenders.
As it stands, every game has been won by a solitary goal, with both sides trading home wins in the five matchups so far this season. Panthers hold a slight edge, having taken the South Wales outfit to overtime twice at the Viola Arena.
A Panthers spokesperson said "This is our first attempt at showing off our great sport to as many people as we can totally for free on YouTube, as we want to break the long-held belief that this is Britain's best kept sporting secret.
We all know this is a bums on seats sport, nothing compares to ice hockey live and in person, and it's thanks to the fans of both the Panthers and the Devils for filling those seats that this trial live stream has been made possible.
"By putting the game on Panthers TV with the GMB, we're getting it out there for everyone to see, and they can tune in to what has been one of the best series of this EIHL season.
"We couldn't broadcast this without the help of Lucas and we're delighted to have them help us launch the first ever Saturday Night Showdown."
As it stands, this is a one-off trial broadcast, with THE NOTTINGHAM Panthers evaluating the success of this first edition before making any big decisions.
If you haven't been able to get a ticket to the game, we need you to tune into Saturday Night Showdown, brought to you by Lucas, and spread the word that the Elite League is being broadcast live and for free on Saturday, only on Panthers TV with the GMB, as we showcase the EIHL around the globe.
The world will be watching… will you?